The city of Pisa is located in the Tuscany region of Italy and is well known for its Leaning Tower. It is a 56m tall cylinder of white marble that is the bell tower of the Romanesque cathedral and is located in Piazza dei Miracoli. Other notable sights in Pisa include the Baptistry and Caposanto Monumentale cemetery. The Baptistry and Caposanto Monumenta are notable for their acoustics.
Most people who visit Pisa stay for one day and spend most of their time in the Campo dei Miracoli area. This area is filled with gorgeous buildings and churches, which are filled with glorious art. While it is not the most luxurious place in the world, you can still find some good finds while on your trip to Pisa.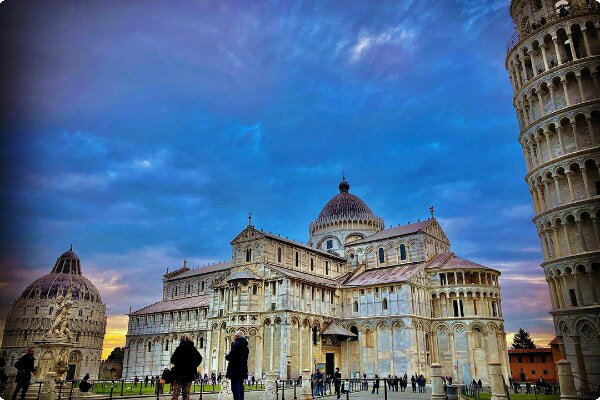 To get a good overview of Pisa, you can take a city tour. Tours usually last two to three hours and cover several major attractions in the city. Two-hour tours are ideal if you only have a short amount of time to explore the city. Typically, a two-hour tour includes a brief history lesson and the opportunity to climb the Leaning Tower. During this tour, you can also take advantage of a mid-tour wine tasting.
If you're looking for a guided tour, you can find one online. Many tours are free and do not require payment, so you can easily cancel if you change your mind. Taking a walking tour is a hassle-free introduction to Pisa and its attractions.