When planning a vacation in Valencia, you will find a wide variety of attractions to explore. The city offers many outdoor activities for tourists of all ages, and is home to some of Europe's most breathtaking churches. One of the most beautiful and elaborate churches is the 13th-century Church of San Nicolas de Bari and San Pedro Martir. The interior is beautifully decorated with elaborate fresco paintings.
Gulliver Park
There are several activities for children to enjoy at Gulliver Park Valencia. For example, there is the Gulliver's Globe play structure. It is massive and a great place to have an active play time with the kids.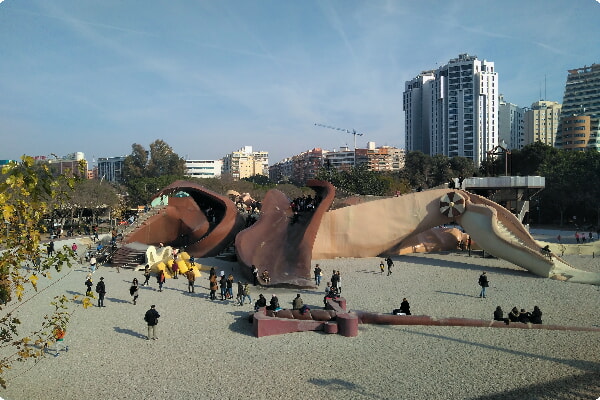 Montanejos hot springs
The hot springs of Montanejos are said to be rich in healthy minerals and will clean your skin. Built by an Arab king in the 13th century, they feature beautiful waterfalls and caves. One waterfall, "Bridal veils," is so named because it gives the impression of a veil. The water temperature is around 20 degrees Celsius.
Albufera Natural Park
The Albufera Natural Park is one of the largest parks in Valencia, Spain. It is a series of lakes and lagoons separated from the Mediterranean Sea by the sand dunes of Saler. It has an exceptional biological value and is home to many species of birds and other animals. The park is only five minutes away from the city.
Oceanografic
If you're a marine lover, then you must visit the Oceanografic aquarium in Valencia. It is the largest aquarium in Europe, and has over 45,000 animals. The aquarium is divided into 10 zones to show the diversity of sea life. In addition to the animals, there are also beautiful gardens featuring 80 species of plants.
Old Town Basilica
There are many things to do in Valencia, but few are as important as a visit to the Old Town Basilica. It is located in the heart of the city and is easily accessible via the old town's corridor. The church is also home to the chalice used by Jesus Christ during the last supper. The cathedral's interior is filled with beautiful artwork, and you can also visit the Miguelete Belfry, a terraced tower with a stunning view of Valencia.
Carme Contemporary Culture Centre
A trip to the Carme Contemporary Culture Centre is one of the most unique things to do in Valencia. The avant-garde building is the main attraction, and visitors can see more than 2,000 pieces of art on display. Inside, they can see paintings by national and international artists. The museum also includes the "Chromosome forest," which explains how genes work.