If you are planning a holiday to Mlaga, you should know that there are many things to do. For example, you can go canyoning or enjoy a flamenco show. You can even take a bike tour. And don't forget to see the Roman Theatre, which is at the base of the Alcazaba.
Canyoning
If you're looking for a fun, exciting activity to do during your vacation in Malaga, canyoning is a great choice. The river canyons in this part of Spain are home to more than 40 different canyoning companies. The activity involves descending a ravine while overcoming various obstacles. These obstacles include natural slides, ponds, waterfalls, and jumps.
Flamenco shows
If you are interested in flamenco, Malaga is a city that has plenty to offer. There are many shows to choose from, including those featuring traditional dances and modern interpretations. Flamenco is a popular art form that combines two artists - a singer and a guitarist - in a synchronized display. This art form is performed by a couple of artists, but you can also see the art form performed by a single dancer.
Visit the Alcazaba fortress
The Alcazaba is a palatial fortress in Málaga, Spain. It was constructed during the Muslim period of Al-Andalus. The complex was first constructed in the 11th century, but was added to and altered several times throughout the next few centuries. Today, it is one of the best-preserved alcazabas in Spain.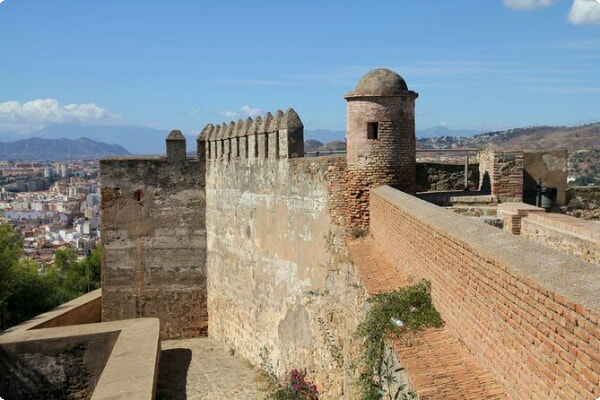 Visit the Roman Theatre
If you're a history buff, you'll want to visit the ancient Roman theatre, where a contemporary museum and artifacts can be found. The museum also features educational information.
Visit the Centre Pompidou
If you are a fan of contemporary art, you may want to visit the Centre Pompidou in Mlagá. This branch of the famous Paris museum showcases works of art in glass cubes in an ultramodern space.