There are many things to do in Bilbao, including visiting the city's historic landmarks. Located in the Casco Viejo district, you'll find the Cathedral de Santiago de Bilbao, which is dedicated to the apostle St. James. The Gothic church has two porticoes and is a place of worship.
Zubizuri Bridge
The city is home to the Zubizuri Bridge, which was designed by Santiago Calatrava. It connects the Ensanche district with the Calle Campo de Volantin, a pedestrian-friendly area with beautiful parks and buildings of architectural interest. In 1997, the bridge was completed, and it opened just a few months before the Guggenheim Museum. Taking a walk over the bridge can provide a wonderful view of Bilbao and the surrounding area.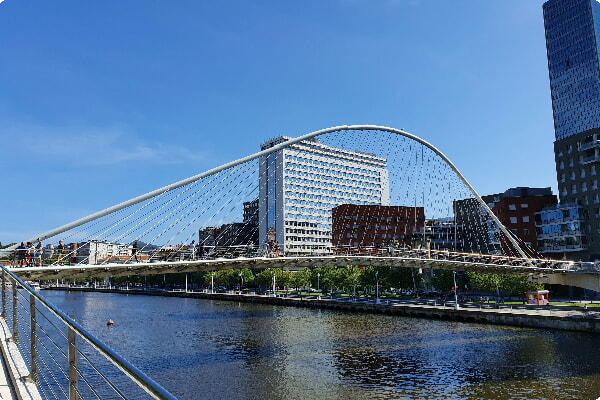 Arriaga Theatre
The Arriaga Theatre is one of Bilbao's must-see attractions. This magnificent Neo-Baroque building dates back to 1890. Named after the famous Basque composer Juan Crisostomo de Arriaga, the theatre features beautiful acoustics and a grand appearance. Be sure to pre-book tickets in advance to avoid disappointment - they usually sell out quickly!
Fine Arts Museum
The Fine Arts Museum in Bilbao is an excellent place to learn about the history of art. Founded shortly after the Spanish Civil War, the museum's collections span the entire spectrum of art and culture. The museum also features the largest collection of Basque art in the world.
Mercado de la Ribera
The Mercado de la Riberan is an open-air market with three levels, one for meat and fish and the other for vegetables and fruits. The Mercado offers an extensive variety of meat, seafood, and local specialties. It also features a gourmet market and a terrace where you can enjoy a meal or a drink.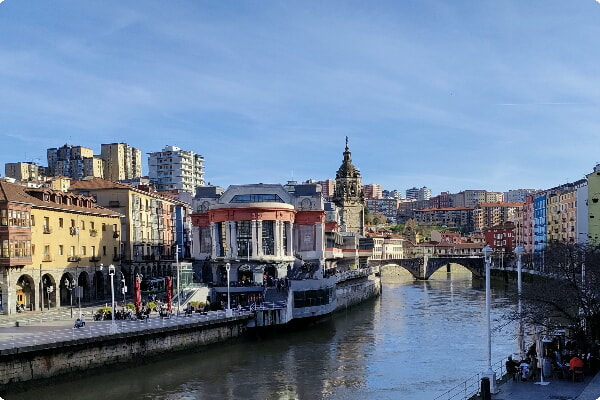 Casilda Iturrizar Park
If you want to take a break from the bustling city and enjoy some fresh air, don't miss a trip to the emerald green oasis of Dona Casilda Iturrizar park. The park, which features tree-lined paths, fountains, and a pond with ducks, is a favourite destination of locals and tourists alike.
Bilbao's nightlife
Bilbao's Old Town is packed with fun things to do at night, from street musicians to pop-up shows. The city's nightlife is especially active in the Plaza Nueva area, where visitors can people-watch and try the local street food.