Taking a guided tour of Cologne can be a great way to experience the city and learn more about its history. These tours are designed for visitors with an interest in history and architecture.
Guided tours usually include visits to at least two Romanesque churches. They will also take you beneath the surface of the city, showing you the remnants of the old sewage system and a 2000-year-old Roman Praetorium.
Cologne's most famous landmark is the Cologne Cathedral. This 900-year-old church is considered a UNESCO World Heritage Site. It is located in the historic Old Town of the city. It is free to enter.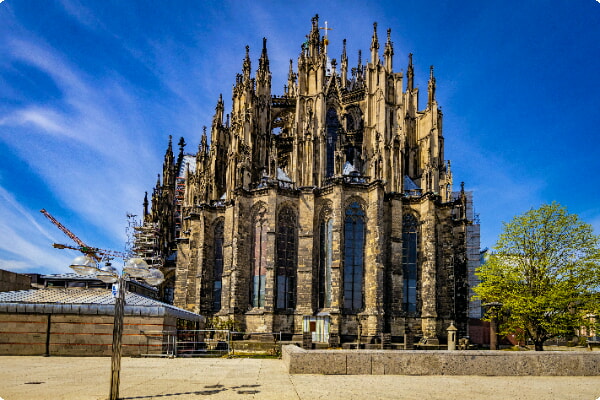 During the Middle Ages, the Cologne Cathedral became a major pilgrimage site for the Three Wise Men. A reliquary was erected in the church sanctuary and is said to contain the remains of the Three Wise Men. The reliquary is open 6 am to 9 pm daily.
The city is also home to twelve Romanesque churches, which were built between 1150 and 1250. These churches form a semi-circle within the ancient city boundaries.
The city also boasts a number of museums, including the Fragrance Museum, which explains the name of the city. There is also the Romano-Germanic Museum, which houses ancient artifacts that were discovered in the city. The museum is also home to the intricate mosaic floor of a Roman villa that was discovered during World War II.
Visitors can also visit the Cologne Botanic Gardens, which is open year-round. The gardens host events and concerts. Alternatively, visitors can take a boat tour along the Rhine River.