If you're looking for some of the best places to visit in Phuket, this article is for you. Phuket is a beautiful island that offers a variety of activities and attractions. These activities include Thai temples, beaches, shopping, and attractions. Read on to find out more. If you're planning a family vacation to Phuket, be sure to visit the famous Rang Hill, which offers some of the best views of the island. This area is also popular for watching sunsets and includes a play area for kids.
Thai temples
Visiting Thai temples in Phuket is a great way to learn more about the culture of Thailand. Thailand is a Buddhist country, and over 95% of the population practices Buddhism. There are many beautiful temples in Phuket that are worth a visit, and you will learn a lot about the country and the people who live there.
The most famous temples in Phuket are those dedicated to the religion of Buddhism. The most famous one is Wat Chalong, which is also the largest and most beautiful temple on the island. It is a peaceful place that features beautiful statues and a lush garden. The Big Buddha, a 45-meter-high white marble statue, is a special attraction here. You can also enjoy a delicious lunch in the temple's restaurant, as well as view the cityscape from a vantage point.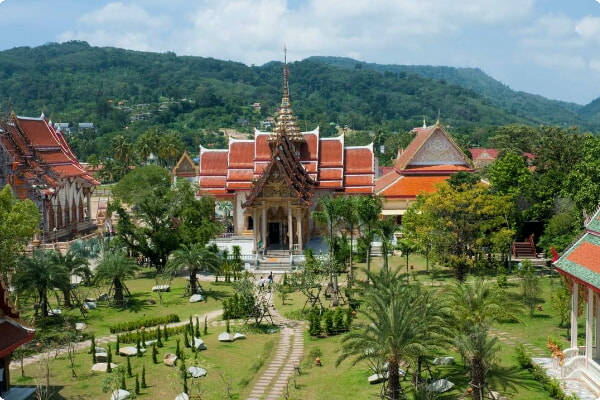 Beaches
Phuket's west coast is home to some of the island's most beautiful beaches. Freedom Beach is one such spot. This pristine white sand beach is only a few minutes away by boat from Patong. While it may seem like a long trip to get to, you'll find that it is well worth it. The water is clear and there are plenty of activities to enjoy while you're here.
Some of the best beaches in Phuket are tucked away in bays. The biggest one is Patong Beach, which is a crescent-shaped sand beach. This pristine beach is popular with surfers, water sports enthusiasts, and luxury yacht owners. During the high season, lifeguards are on duty to provide a safe environment for swimmers.
Attractions
If you're looking for some cultural highlights while vacationing in Phuket, consider visiting the Jui Tui Shrine. This shrine features a trio of huge statues representing different Chinese gods. One of the largest of the statues depicts Tean Hu Huan Soy, the god of dancing and performing arts. It also has a firecracker house where people can throw burning firecrackers and pay respect to the god.
Another popular attraction in Phuket is the Phuket Zoo. The zoo is a wonderful place to bring the whole family, as you can get up close and personal with the animals. The zoo is also very lively and interactive, making it an excellent destination for families.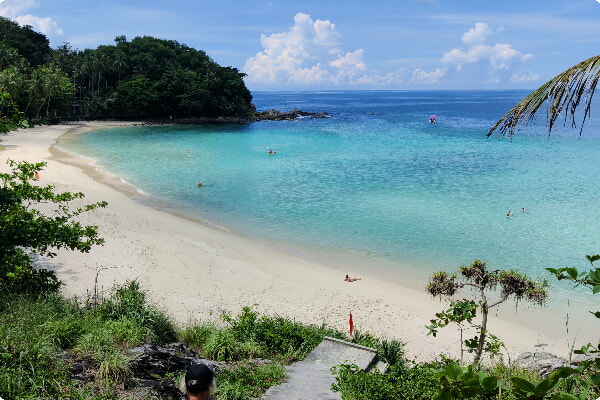 Nightlife
If you're looking for a good night out in Phuket, there are many options. You can try the night markets, which are open from 4 pm to 11 pm. Many of these markets have live performances, art stalls, and trendy clothes. You can also try the famous street food. Fresh fish, grilled meats, and spicy dishes are available at the local markets in Phuket.
Phuket Town is the most vibrant nightlife area. The main venues of Thai boxing are the Patong Boxing Stadium and the Bangla Boxing Stadium. Whether you want to watch the action or just enjoy the music, the nightlife in Phuket will surely satisfy your needs. You can also relax after a long day on the beach by getting a Thai massage. Many roadside massage shops are located around the island.