One of the best things to do in Sintra is to visit the Natural History Museum, which is right next to the town. Once you've seen the museum, you can take a look at the Sintra Palace Chapel, one of the city's most beautiful rooms. If you're hungry, you can try the cafe inside the palace, which serves delicious sweet treats.
Praia da Adraga
If you are visiting Portugal, you'll probably want to spend some time at Praia da Adraga, a stunning north Atlantic beach that's close to the towns of Almoçageme and Sintra. British newspapers regularly recommend the beach as a must-visit, and for good reason. It's an unspoiled paradise with a stunning array of sights, from a castle to a chapel.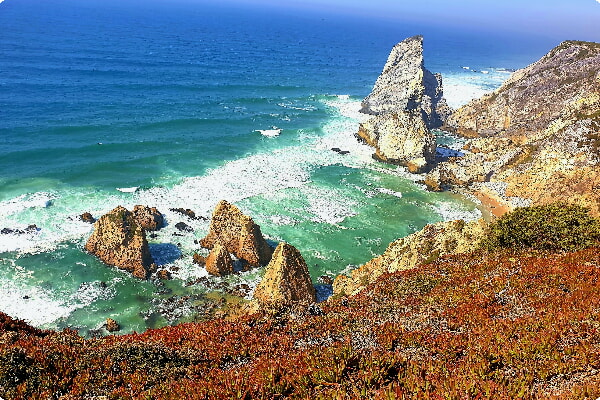 If you have some free time, explore the town center, which winds up a steep valley. Walk down cobblestone streets and narrow staircases, passing by beautiful mansions. Don't forget to check out the city's museums, including the Museu Anjos Texeira and Museu de Historia Natural. Then, grab some sweet pastries at the pastelaria.
Moorish castle
There are several ways to get to the Moorish castle in Sintra, Portugal. You can walk there, or you can take the bus from Sintra Station. It can be a long walk, so plan to spend half a day here. You can also take a taxi, which is cheap and has air-conditioning.
You can choose a half-day or full-day tour that will show you all of the best sights in Sintra. Many of these tours include the Moorish castle, Pena Palace, and Quinta da Regaleira. Private tours are also available.
Quinta da Regaleira
The Quinta da Regaleira, a castle and gardens in Sintra, is a must-see attraction for any Sintra holiday. It is open daily from 10 am to 6:30 pm, except for January 1st. Admission is free for children under five years old and seniors above eighty. You can also take a guided tour in Portuguese, which costs EUR18 for adults and EUR9 for children aged six to seventeen.
The Quinta da Regaleira gardens are a hidden gem, designed under secret orders. They feature hidden tunnels and hidden symbolism. These gardens cover several acres, and visitors can explore them via a series of natural pathways and underground tunnels.
Convento dos Capuchos
If you are in Sintra, Portugal, you might be interested in visiting Convento dos Capuchos, an old monastery. It is located about seven kilometers to the west of Sintra. You can get to the convento via car or bike. To reach the convento by car, take the N375 west out of town. You will see a road sign along the way.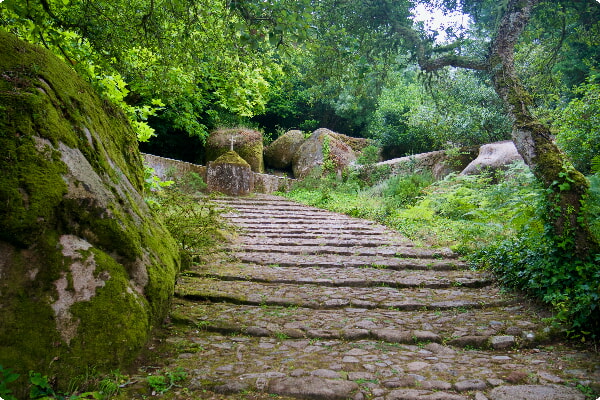 This monastery is considered one of Sintra's most unique attractions. It is a former Franciscan monastery, established in 1560, and inhabited by Franciscan friars for almost 300 years. The monastery was intentionally built with minimal impact on the natural surroundings, giving the monks a quiet and contemplative environment. It is also off the beaten path in Sintra, meaning that visitors will not find it crowded.