Biarritz, a seaside town on the Basque coast, is an elegant place to visit. It was a popular destination for European royalty beginning in the 1800s. Today, it's a popular surfing destination, with long sandy beaches and many surfing schools. The city is also home to the Rocher de la Vierge, a rocky outcrop crowned with a statue of the Virgin Mary. It can be reached on foot via a footbridge and offers views over the Bay of Biscay.
Musee de la Mer
If you're looking for something to do in Biarritz that's both fun and educational, a trip to the Biarritz Aquarium is a must. The building dates back to 1933, and is decorated in art deco style. It underwent its first renovation in 1992, adding an important collection of marine animals to the facility.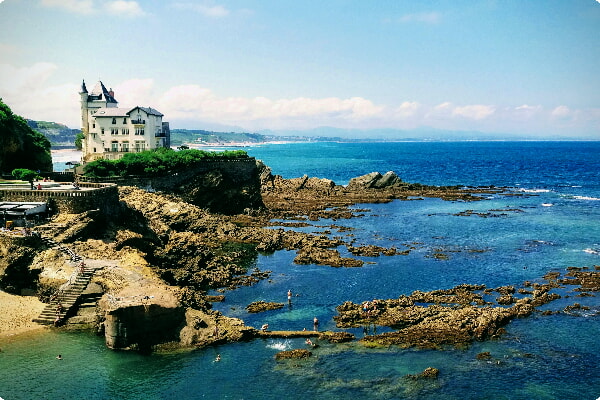 Biarritz's main beach
Biarritz's main beach is a gorgeous, sheltered bay, and is ideal for families with children. It tends to be crowded during the summer months, with lots of families hanging out at this popular spot. Located on the northern tip of the Bay of Biarritz, it's 79 meters above sea level and has a beautiful view. Biarritz's lighthouse is a must-see, too, and the view from the top is stunning.
Etxola Bibi
If you want a beautiful view of the ocean, head up to Etxola Bibi, a restaurant on top of a hundred steps from the beach. A perfect place to enjoy a French apero, it also serves great food. You can try the local delicacies or try out some of the best pintxos in town.