Annecy is a picturesque alpine town in southeastern France, fed by Lake Annecy and the Thiou River. Its historic Vieille Ville (old town) features cobblestone streets and winding canals with pastel-colored houses. The town is home to the medieval Château d'Annecy, once the home of the Counts of Geneva. Today, the château houses regional artifacts and natural history exhibits.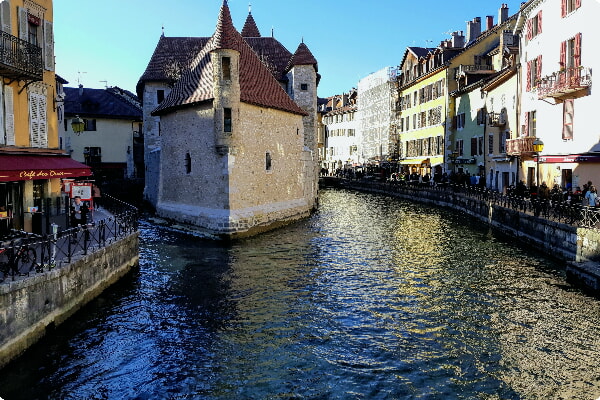 Walk along the Thiou River
If you're in the mood for a stroll through an old town, consider taking a walk along the Thiou River in Annecy. The river has been a resource for the city for centuries, helping to keep the town's workshops and gardens running. In 1874, the city installed sluice gates to control the water level and ensure a constant flow.
The Thiou River flows from Lake Annecy to the Fier, a tributary of the Rhone. While it used to be important for industry, the river has since been transformed into a popular tourist attraction. The Thiou runs through the city's old town and is an ideal location for romantic strolls. This beautiful walk is open to everyone, no matter what the season.