There are plenty of things to do in Vancouver, but some of the best attractions aren't necessarily on the city's main street. You can check out the Waterfront path, the Art Gallery, and the Museum of Vancouver. If you're short on time, you might consider taking the ferry across Falmouth Creek to Granville Island. Once a sawmill and factories, Granville Island is now home to an eclectic mix of art galleries, indie craft studios, and intimate theatres. You can also browse for unique trinkets and treats at the market. To get there, you can take a mini-tugboat ferry from Falmouth Creek. Other popular spots in Vancouver include the Dr Sun Yat-Sen Classical Chinese Garden.
Waterfront path
A walk or run along the Waterfront path is an excellent way to explore and exercise in Vancouver. The paved path is wide and is a favorite spot for runners, cyclists, and inline skaters. No matter what you do, you'll see beautiful views of the city and its surroundings. Keeping a camera handy is highly recommended, so you can snap some photos of the city's attractions along the way.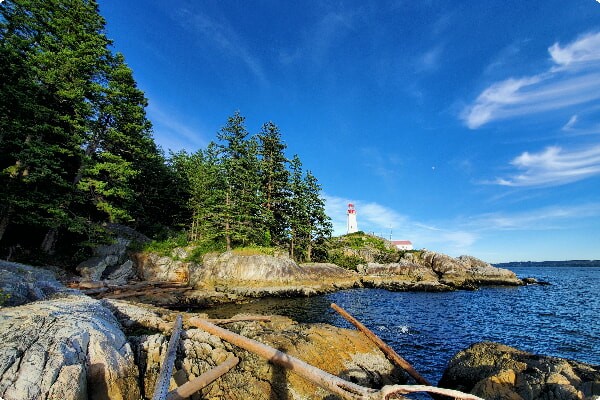 Museum of Vancouver
If you're interested in world cultures and art, you'll love the Museum of Anthropology (MOA). This award-winning structure is filled with thousands of objects from research collections all over the world. Highlights include towering totem poles and cultural works of art from indigenous peoples. It is also home to the Bill Reid Rotunda, which is filled with a magnificent sculpture by a Haida master.
Art Gallery
The Vancouver Art Gallery is one of the city's top attractions. With exhibits ranging from local Indigenous artifacts to beautiful curated art spaces, you're sure to find something to delight your senses. You can also take in a lecture by a renowned local artist, or watch a dance or theater performance. The Art Gallery also features a cafe and a store.
Science World
Science World is a fantastic place to visit in Vancouver, Canada. This educational museum offers fun, hands-on experiments and the chance to explore the world of science. Experiments range from making music to cyclones, and you can even go through a 1,700-square-foot maze. It's an excellent place to learn about science and technology and to explore the connection between the natural world and the human experience.
Lighthouse Park
West Vancouver's Lighthouse Park is a popular neighbourhood park that is open to the public year-round. It is a National Historic Site of Canada and is well-maintained and attractive to tourists. Whether you're looking for a day out on the water or a more peaceful place to enjoy a picnic, you'll love this West Vancouver park.
Chinese Garden
The Chinese Garden in Vancouver is the first of its kind outside of China. The garden was built in the 1980s by Chinese immigrants and is open to the public. The garden offers guided tours and has different exhibits at different times of the year. It is also home to the Eight Treasures store.
VanDusen Botanical Garden
The VanDusen Botanical Garden is a botanical garden located in Vancouver's Shaughnessy neighborhood, at the northwest corner of 37th Avenue and Oak Street. It is named after local lumberman Whitford Julian VanDusen. Visitors can stroll through the gardens and admire the diverse plant life.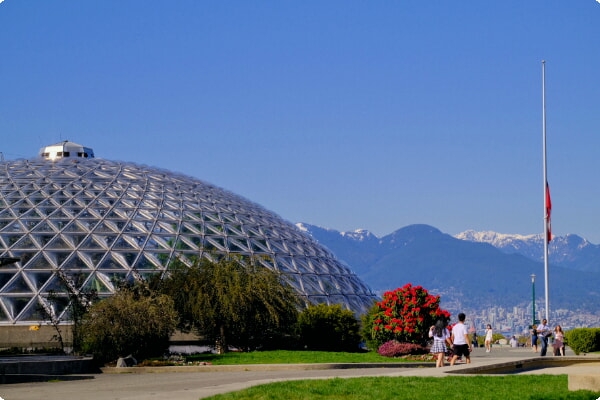 Queen Elizabeth Park
Queen Elizabeth Park is one of the best places in Vancouver to see beautiful landscaping displays and enjoy outdoor recreation activities. Located at the highest point in the city, it also includes the Bloedel Conservatory. This outdoor arboretum is home to exotic birds and beautiful plant specimens. The park also features several fountains and plazas.