If you're planning a trip to Marseille, France, it's important to know what to do when you're there. You'll want to see places like the Vieux Port, the Cathedrale La Major, Place Thiars, and Le Panier. You can find these in this article.
Le Vieux Port
Le Vieux Port is Marseille's historic port, where you can find a variety of bars and restaurants serving local fare. While you're here, you can sample grilled sardines with umami tapenade, or sit outside and enjoy a Mediterranean-inspired brunch. The Vieux Port is also home to Saint-Victor Abbey.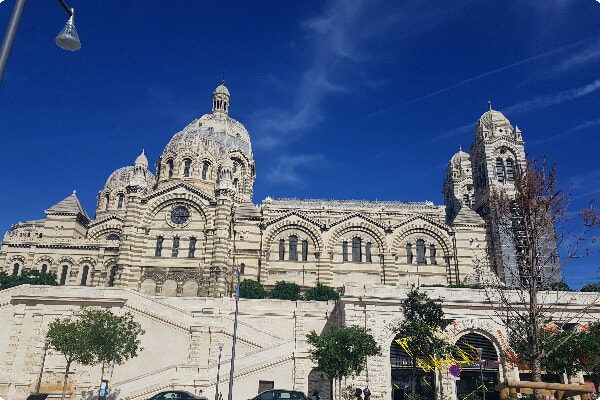 Cathedrale La Major
Cathedrale La Major is a magnificent example of medieval architecture, and one of the most famous buildings in Marseille. You can tour it by taking a free guided tour of the town, which is also in English. Once you've explored the inside, you can go up on the roof for some great views of the city. It also has an enchanting nautical theme, with lifesavers adorning its walls.
Place Thiars
The Place Thiars, a popular destination for tourists, offers an excellent choice of cafes, restaurants, and bars. Nearby Fort Saint-Jean is another attraction, the MuCEM museum. It is connected to the fort by a walkway.
Le Panier
If you're looking for something a little different than the typical tourist attraction, Le Panier is for you. The area is known as a hub for artists and boasts a plethora of charming shops. Many of the stores speak English and are geared toward English-speaking visitors.
Les Terrasses du Port
One of the best things to do in Marseille is to head to the Les Terrasses du Port shopping mall. This recently redeveloped shopping complex is a unique shopping destination in Europe. Located on the waterfront, it is an example of how an urban regeneration project can make an old city look new again. The shopping complex features architecture that is designed to blend into the city's maritime facade. It also boasts a 260-metre-long terrace that can be used for special events. It is also home to a gourmet food court and a café.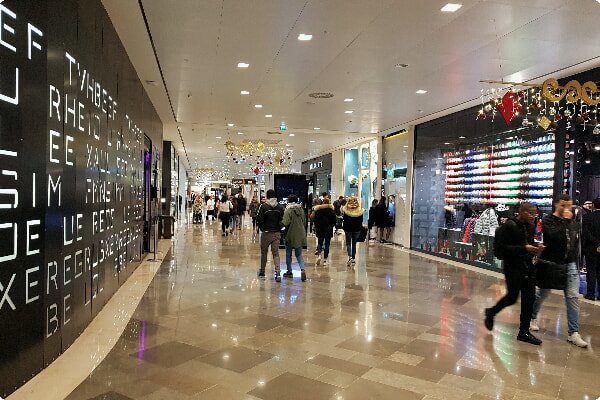 Les Docks Village
When you're looking for the best things to do in Marseille, it's hard to go wrong with a trip to Les Docks Village. This boutique shopping complex is housed in an old shipping dock and has everything from local brands to designer boutiques. You'll also find a number of restaurants and cafés in the area, serving up the regional flavors of France.
La Couronne beach
If you're planning a holiday in Marseille, a day out at La Couronne beach is a great idea. The beach is only a short walk from the Marseille train station, and it has ample parking. However, during the summer, the beach can be crowded. For this reason, arriving early is recommended. Otherwise, parking may be a problem.