Visiting Lugano is not only a great way to relax and rejuvenate, but it also offers a great deal of entertainment and fun. There are a number of unique guided tours that will take you to some of the best attractions in Lugano.
Lugano is home to the Lugano Art and Culture Museum. This museum features art from 1850 to the present, as well as a modern theater and concert hall. The museum also features a large collection of contemporary creativity from the southern Swiss region.
The Lugano Art and Culture Museum is a great place to learn about the region's history and art. The museum is also home to a concert hall, which features concerts of all kinds. The museum also has a library, which has a variety of books.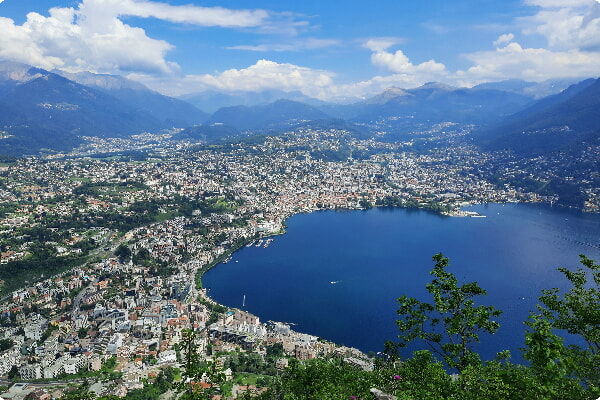 Lugano is also home to the Hermann Hesse Museum, which features the life and works of the famous writer. The museum is located in Casa Camuzzi, a beautiful brick building that contains many of Hesse's personal items.
The city's historic town center features several buildings that are reminiscent of Italian Lombardy architecture. This area also has many cafes, restaurants and bistros. The Piazza della Riforma is a lovely place to take a break. The square is also a popular destination for concerts and festivals, such as the Estival Jazz festival.
Monte Bre is a charming town that is located in Lugano. It features a fresco that was painted by Leonardo da Vinci student Bernardino Luini.