There are many beautiful places to see in Norway. You might want to visit Bergen, the country's second largest city. The city is a popular weekend getaway location. It is also close to some of the country's most dramatic landscapes. Then you can drive to one of the fjords, such as Geirangerfjord, for a day of outdoor activities.
Rondane National Park
One of the oldest national parks in Norway is the Rondane National Park. It was established on 21 December 1962 and spans the municipalities of Dovre, Folldal, Sel, Nord-Fron, Stor-Elvdal, and Ringebu. The park is home to some of the most beautiful landscapes in the country.
Geirangerfjord
A visit to Geirangerfjord will reward nature lovers with a spectacular landscape and a diverse range of adventures. The region boasts a number of breathtaking waterfalls, including the spectacular Seven Sisters. These waterfalls jut out of the cliff sides in seven separate cataracts and plunge 800 feet into the fjord below. Visitors can take a boat trip to see these waterfalls and enjoy the scenic vista.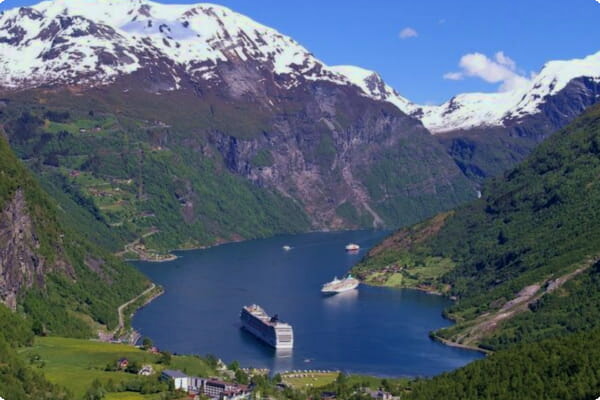 Stavanger
Stavanger has a charming harbour and a lake right in the middle of town. The harbour is free to visit and has lots of market stalls selling souvenirs, jumpers, and jewellery.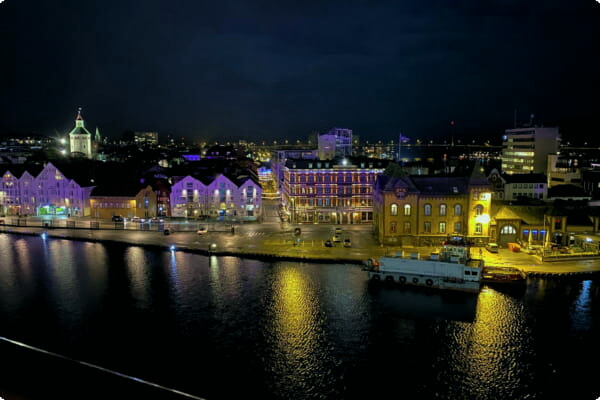 Kristiansund
Kristiansund is a town located on the western coast of Norway. It is the administrative center of the Nordmre municipality and is one of the major towns in the region. The town is a popular vacation spot with numerous restaurants and shops.
Storsteinen
A trip to Storsteinen is one of the most spectacular experiences you can have in Norway. The craggy, ice-capped mountain is 1,381 feet high and offers spectacular views of the town and surrounding area. You can reach the summit in a cable car or take a sweeping walk up 1,200 stone steps. The view from the top is particularly stunning during the summer midnight sun and during winter when the Northern Lights can be seen.
Solund
If you love the outdoors, then Norway is a perfect place for outdoor activities. You can hike on the highest sea cliff in Europe or enjoy a day on the North Sea trails. You can also relax on a boathouse and watch the water go by. In addition, you can enjoy Viking-age rock carvings in Ausevika and Vingen.