There are many fun things to do in Cancun, Mexico. From the famous Hotel Zone to the Lucha Libre show, you'll find it all here. You can also experience the Piston Pueblo theme park or visit the underwater art museum. Listed below are some of the best things to do in Cancun.
Cancun's Hotel Zone
There are many reasons to venture out of the Hotel Zone during your stay in Cancun. The city's vibrant nightlife and bustling marketplace are among these. Whether you want to shop for fresh fruits and vegetables or taste traditional Mexican food, this is the place to go.
The city's hotel zone is also home to some of the world's most famous attractions, including some of the largest all-inclusive hotels. There are also tons of water activities to try.
Cancun's Lucha Libre show
If you're a wrestling fan, you may want to check out a Lucha Libre show in Cancun. These highly-charged events are held every Friday at 8:30 pm and are a great way to spend your evening. Not only are the Lucha Libre matches fun to watch, but you can also grab a delicious meal or souvenir during the show.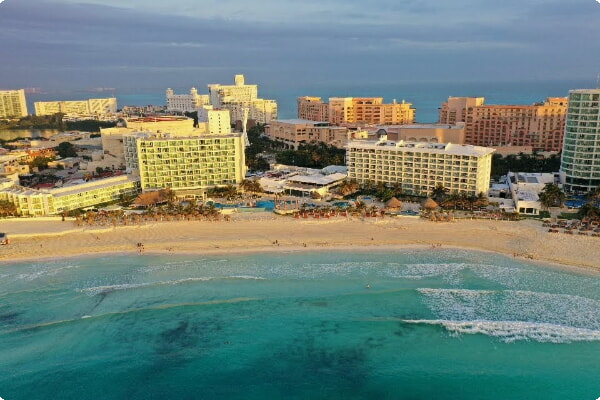 Lucha Libre is a form of Mexican wrestling, full of colorful masks and high-energy acrobatics. It resembles a Mayan theater act, and it is very popular throughout Mexico. If you'd like to see one of these shows in Cancun, you can catch them at the Arena Cancun. Tickets cost just $12 USD for adults and usually include a complimentary beer.
Cancun's Piston Pueblo theme park
If you're interested in motorsports, then Cancun's Piston Puebli theme park is the place to go. This motorsports park is nestled in the jungle and offers a variety of activities in all kinds of weather. The park is family-friendly and allows guests of all ages to take part. Activities include zip lines, monster truck rides, and a suspension bridge walk.
Piston Pueblo is a jungle theme park that offers a variety of thrill rides. You can zip lines over the park, or take a horseback ride through the jungle. There's also a fun interactive swimming cenote, and there's a full food service to help you keep your energy up.
Cancun's underwater art museum
The Underwater Museum of Art in Cancun is one of the top attractions in the area. It showcases over 500 life-size sculptures and is accessible to snorkelling, scuba diving, and freediving enthusiasts. This art museum aims to promote coral life and restore the habitat of tropical marine life. The sculptures are crafted from materials that help coral grow. The museum also offers tours, with a snack served during the tour.
Located in the south of Cancun, the museum has a shallow snorkeling area with approximately two to four meters of water. The sculptures are created by artists such as Jason Taylor deCaires, Elier Amado Gil, and Roberto Diaz Abraham. The museum is located near the southern section of the Cancun Hotel Zone.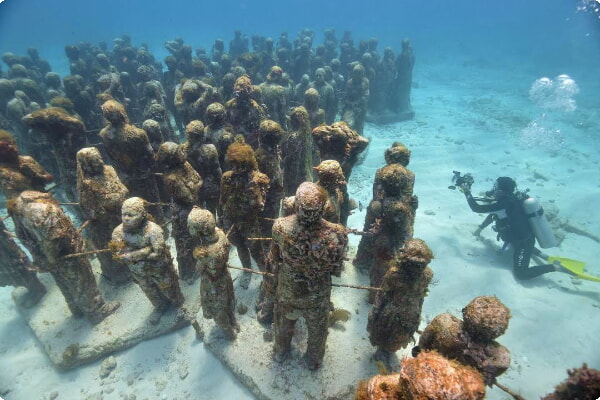 Cancun's beach sunsets
There are many ways to enjoy Cancun's beach sunsets. Besides just sitting on the beach, you can also explore the city. The city's 25-kilometer coastline features a variety of attractions and activities. You can go shopping, have an amazing day at the beach, or enjoy great dining everywhere. Cancun is a great destination for a romantic getaway. One of the best ways to spend the evening with your loved one is to watch the sun set on the beach.
For those who enjoy the outdoors, Cancun is a perfect place for snorkeling and diving. The city's underwater biodiversity is remarkable, and snorkeling cruises are a fantastic way to experience it. Visitors can swim and observe the marine life, including rays, coral, and other colorful fish.