Mexico City has a rich history, ranging from pre-Hispanic to colonial era buildings. Today, Mexico City is a bustling metropolis with old-school cantinas and museums. Downtown is also home to a plethora of designer and artisan shops.
Izamal
Izamal is a quaint town with a unique colonial style. The city is incredibly walkable and possesses a certain charm. There are many artisan shops and a lively colonial center. The Convento de San Antonio de Padua is also a popular tourist destination.
The town has under 18,000 people, but it still has some stunning Mayan architecture. The city's most notable landmark is the Izamal Kinich Kakmo pyramid, which stands almost 30 meters high in the jungle. The city's quaint Spanish colonial architecture is accompanied by a Mayan heritage that dates back hundreds of years.
Isla Mujeres
One of the top attractions on the island is the Underwater Museum of Art, which is totally underwater. You can visit this museum by diving, snorkeling, or taking a glass bottom boat tour. The museum displays over 500 sculptures that are submerged in the water and were made by the artist Jason deCaires Taylor. The sculptures are changing as the reef surrounding them grows and changes.
The island is famous for its stunning scenery. At the southern end, Punta Sur is an eco-park with ancient Mayan ruins. It also offers incredible views of the Caribbean Sea. You can also take a stroll along the trails and observe iguanas in the park.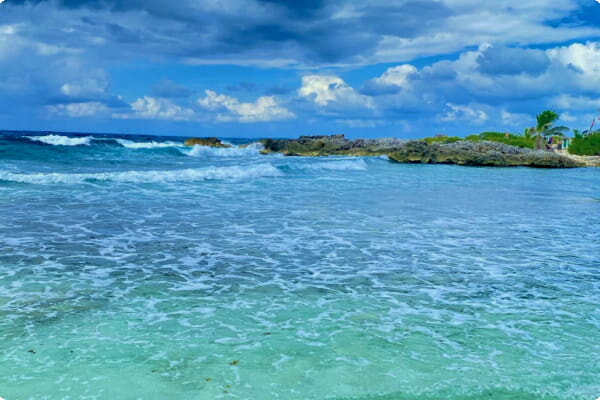 San Miguel de Allende
If you are planning a trip to Mexico, you should make time to visit San Miguel de Allende. The town consistently ranks near the top of Worlds Best Awards surveys. In fact, it has been named the best city in the world for the year 2021. Twenty percent of the population is made up of expats, representing 63 different nationalities. Although Spanish is the official language, English is widely spoken.
There are a variety of activities to keep you entertained, including shopping and visiting local museums. The main square, Jardin Principal, is packed with restaurants and shops. This is also the site of many festivals, including the Day of the Dead festival. Here, you can also catch cultural events, enjoy fireworks, or take a walk through the gardens.
Tulum
You'll find that the nightlife in Tulum isn't exactly as vibrant as in other parts of Mexico. But that doesn't mean that there's no fun to be had. Tulum has many great spots for nightlife, and some of the most fun spots are in the downtown area. Whether you're looking for a party atmosphere or an authentic mezcal bar, you can find it here.
Tulum is a popular tourist destination, and there are plenty of places to stay, from high-end luxury hotels to cozy beach cabanas. To stay in Tulum, choose a hotel that is environmentally friendly and stays in a sustainable location. Make sure you choose a hotel that is eco-friendly, as some hotels like Amansala have been known to dump their waste into the mangroves. If you're looking for a camera that can capture the beauty of this destination, a Sony A7iii is the camera to have.
Cholula
Cholula is the oldest continuously inhabited city in the Americas and has pre-Columbian origins. A city divided into two municipalities, Cholula has a bustling calendar of festivals and saints' days. Its main market is located two blocks from the plaza and features stalls selling all kinds of goods. The market is open until late each day.
The city is also close to two national parks. Iztaccihuatl, which is the second highest mountain in Mexico, is nearby. If you love hiking, you can also visit Popocatepetl National Park, which is about 45 minutes away by car. The park is home to challenging trails but is relatively unspoiled, so you're unlikely to encounter too many other tourists.