Whether you're a tourist, business traveler, or holidaymaker, there are plenty of great things to do in Langkawi. It's a perfect destination for families, nature lovers, and adventure seekers. With a range of spas and wellness programs, you're sure to find something to suit your needs. It's also home to a variety of fun night markets. These markets are a great way to taste local cuisine and interact with locals.
The Laman Padi Rice Garden is a great place to experience the beauty of rice farming. Visitors can watch the rice farmers work, and also plant their own rice. There is also a museum, where you can learn about the history of the rice culture.
The Langkawi Wildlife Park and Bird Paradise is a great place for kids to explore the beauty of wildlife. This park is also a great place for nature lovers, because there are more than 150 different species of birds, including tropical species. This park is also home to tree climbing crabs and monitor lizards. You can also visit the Kilim Karst Geoforest Park, which is a great destination for nature enthusiasts. This park is home to a variety of birds, mangrove swamps, and sandy beaches.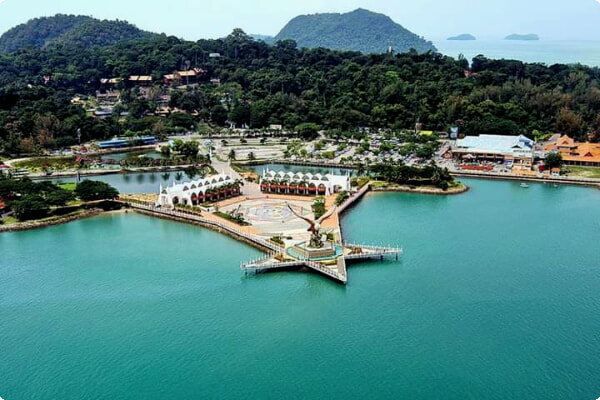 The Mahsuri Museum is one of the most popular attractions in Langkawi. Here, you can find a variety of art pieces, including life-size portraits of Mahsuri. You can also learn more about the myths and legends surrounding the islands. The museum also has an eagle sculpture that's 12 meters tall.
The Sky Bridge is a great attraction for adventure enthusiasts. It's 2300 feet above sea level and offers stunning views of the rainforest and waterfalls. The sky bridge is also home to local food stalls and souvenir shops. If you have a camera, you'll want to take plenty of photos of the stunning views. If you're not in the mood to take photos, you can enjoy a relaxing stroll around the park. It's a great place to watch a sunrise or sunset.
One of the best things to do in Langkawi is to watch the sunset. The sunset deck of Bon Ton resort has a huge open-air seating area and is the perfect venue for a party. It also has a private open-air jacuzzi. You can enjoy unlimited drinks here, and it's a great place to watch the sunset.
You can also enjoy an Ayurvedic massage at the Iridium Spa at St. Regis Langkawi. If you're interested in learning more about the history of the islands, you can visit the Oriental Village, which is an Asian themed park. It has an Asian themed museum and traditional performances, including kite flying. You can also watch a variety of traditional dance shows and martial art shows. The Oriental Village is also home to a variety of local heritage building models.
You can take a private or communal cable car to reach the top of Machinchang mountain. The cable car takes you straight up the mountain and gives you beautiful views of the jungle, clouds, and sea. Once you reach the top, you can continue to explore the mountain's ravine, where you can look out over the valley and see the islands of Pulau Langkawi. You can also hike to Gunung Raya, which is one of the highest peaks on the island.