Exploring Surat Thani's National Parks: A Paradise for Nature Lovers
Situated in southern Thailand lies the magnificent Surat Thani Province, an inviting haven for nature enthusiasts and adventure seekers alike. A major gateway to the popular islands of Koh Samui, Koh Phangan, and Koh Tao, Surat Thani is, unfortunately, often overlooked by those focused on beachside holidays. Yet, this coastal province is perhaps one of Thailand's best-kept secrets, home to a grand collection of breathtaking national parks that add a touch of splendid wilderness to its coastal charm.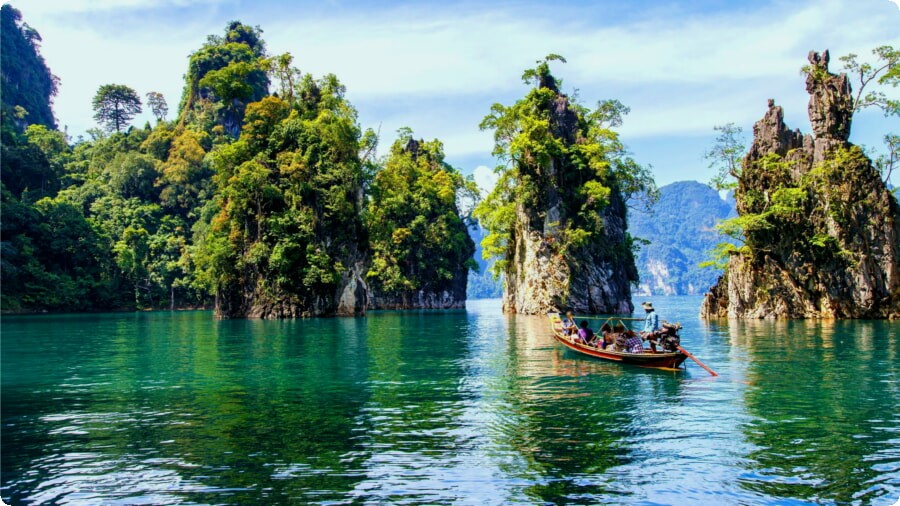 Exploring Surat Thani's National Parks
From the dense jungle to the vibrant wildlife, Surat Thani's National Parks are loaded with opportunities for exploration and adventure. Here, you can hike through lush forests, explore striking limestone caves, boat through magnificent marine parks, and witness exceptional wildlife. These parks are not just about nature; they also bear witness to a rich and long history, embracing vibrant local cultures, ancient artefacts, and mystical traditions.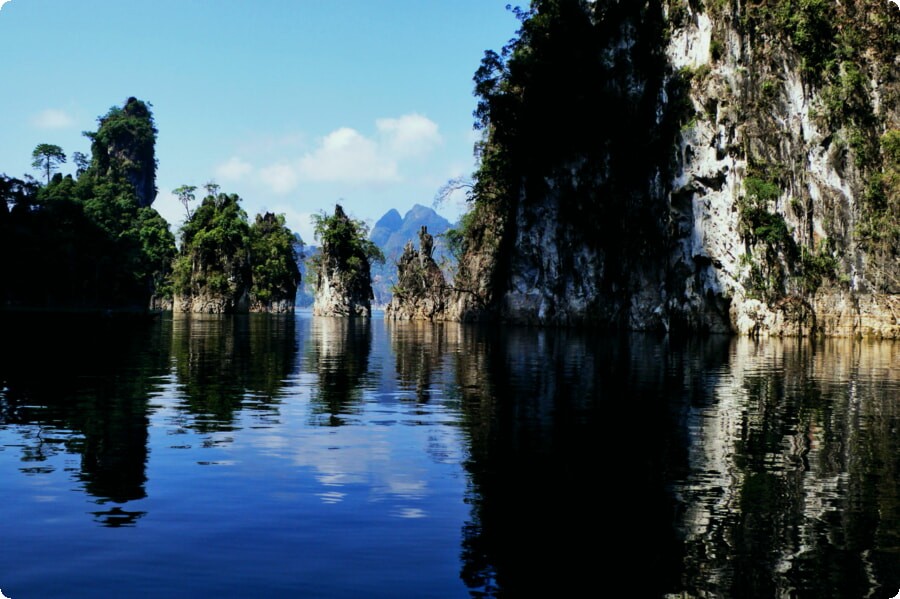 Khao Sok National Park
One of the highlights is without doubt the stunning Khao Sok National Park. Renowned for being one of the oldest rainforests in the world, Khao Sok is the epitome of a tropical paradise. Nestled among its dense jungle are dramatic limestone peaks, deep valleys, beautiful lakes, mysterious caves and home to a wide variety of fauna and flora, some of which are among the rarest species on the planet.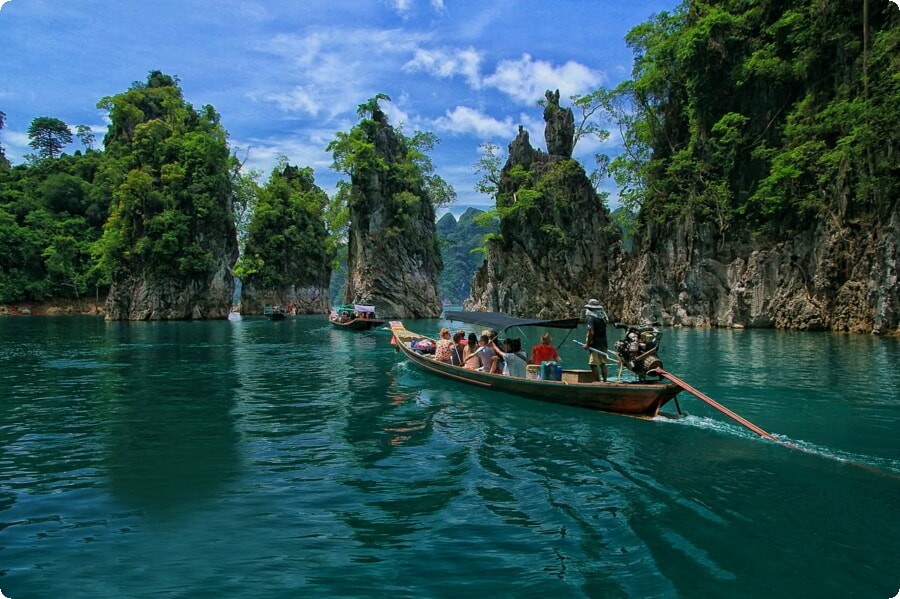 Lake Cheow Lan
A centerpiece of Khao Sok National Park is undoubtedly Lake Cheow Lan. Known for its pristine waters and picturesque floating bungalows, this reservoir is a dream come true for travellers looking for an authentic experience amidst nature. Drifting on this serene lake is an incomparable experience, allowing you to absorb the stunning landscapes and the resounding tranquility that encapsulates the area. You can find Lake Cheow Lan on Google Maps.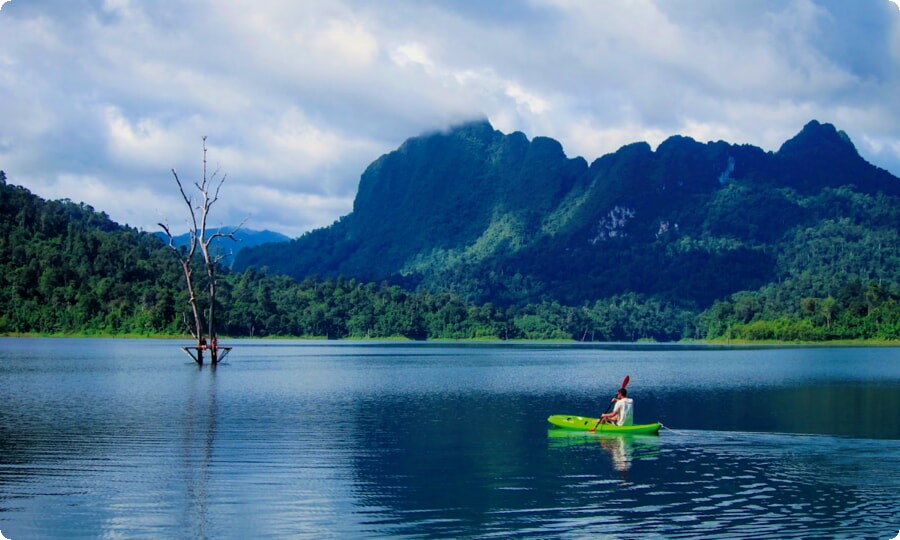 Ta Khun District
Just southeast of Lake Cheow Lan in the quiet Ta Khun District, visitors can embrace the opportunity to kayak down the Phang Nga River, an ideal activity for spotting unique bird species and the elusive Asian Water Monitor. The district can be located on Google Maps.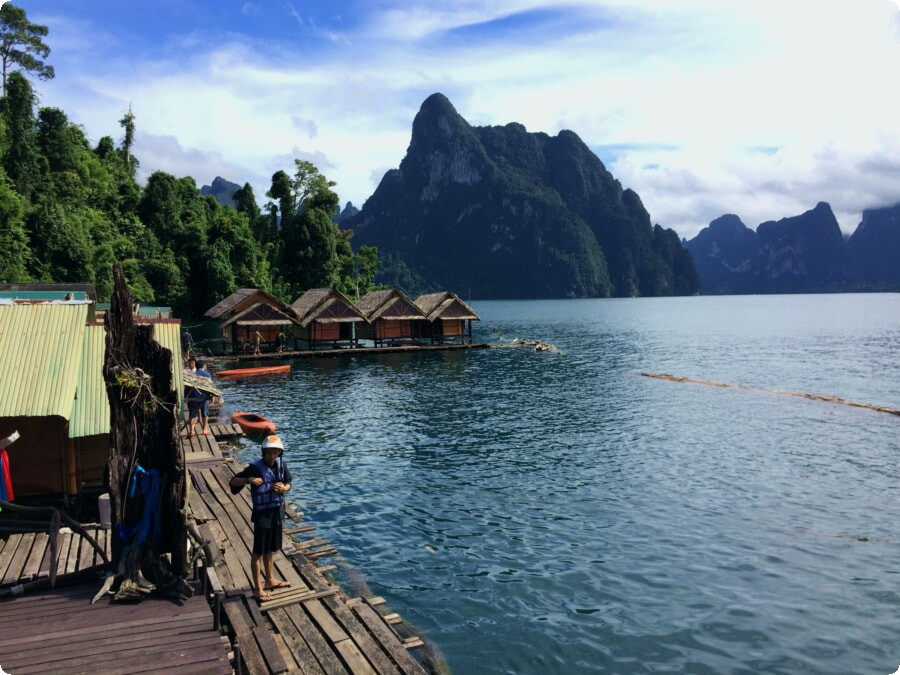 Muang Tha Than: A Hidden Gem
Muang Tha Than is a relatively undiscovered gem in the Surat Thani Province. This national park is well-known among locals for its beautiful waterfall, cascading down several levels into a verdant basin. It's a spot perfect for a refreshing swim after a day of trekking.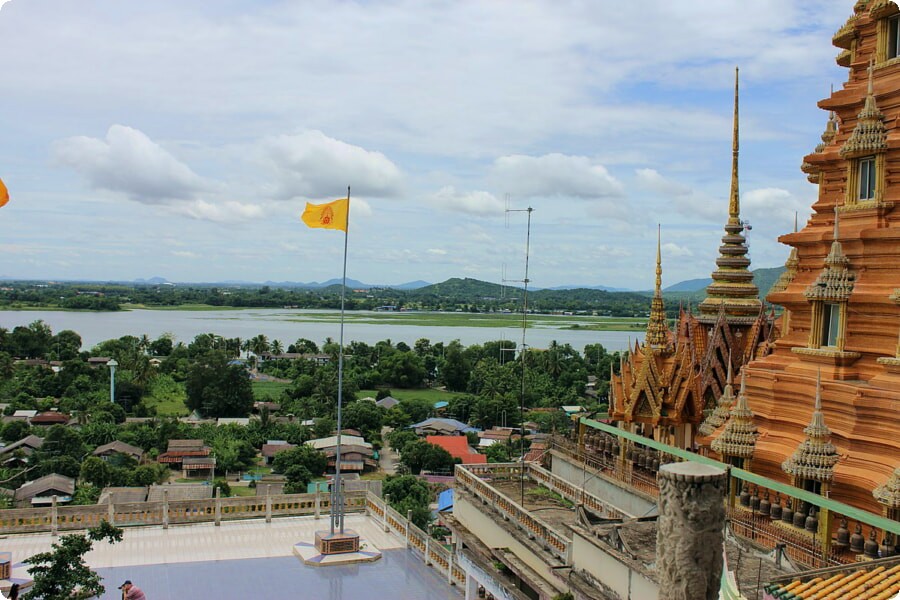 Rajjaprabha Dam
Also located within the Khao Sok National Park is the impressive Rajjaprabha Dam, a human-made marvel contributing to the lake's vast expanse. This dam can be visited by a boat trip, often coupled with several cultural and wildlife excursions.
Marine Parks: Ang Thong & Mu Ko Chumphon
For a dramatically different experience, venture offshore to explore some of the region's marine national parks. Similar to Surat Thani's mainland, these marine parks offer an abundance of natural beauty and unique ecosystems.
Ang Thong Marine Park is a fan favourite, with an impressive collection of limestone islands rising from the emerald waters. As for Mu Ko Chumphon Marine Park, the underwater world is simply unmissable with vibrant coral reefs and an array of marine life, perfect for snorkeling.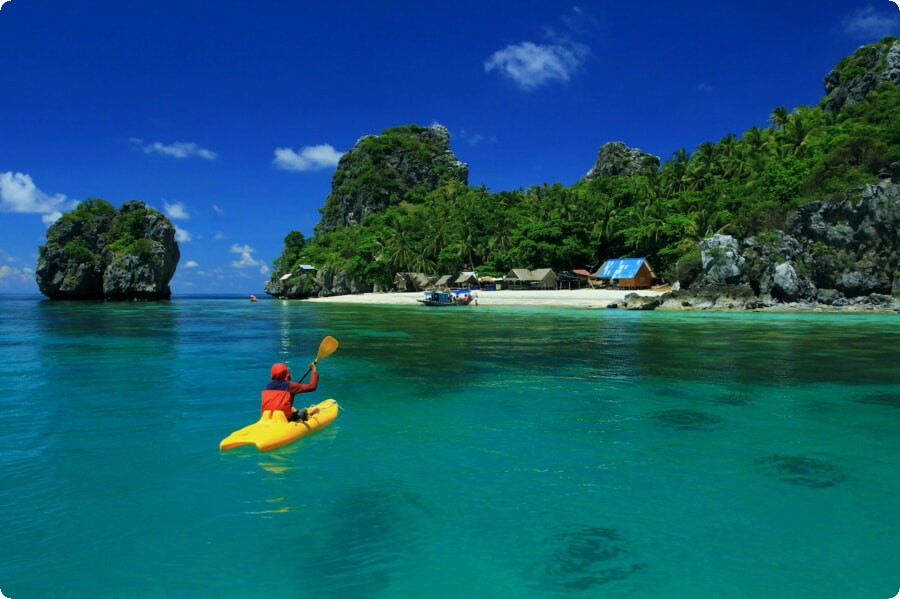 Spot Fascinating Wildlife
The vast landscapes of Surat Thani's National Parks are teeming with fascinating wildlife. While exploring Khao Sok National Park, you might catch glimpses of Malayan sun bear,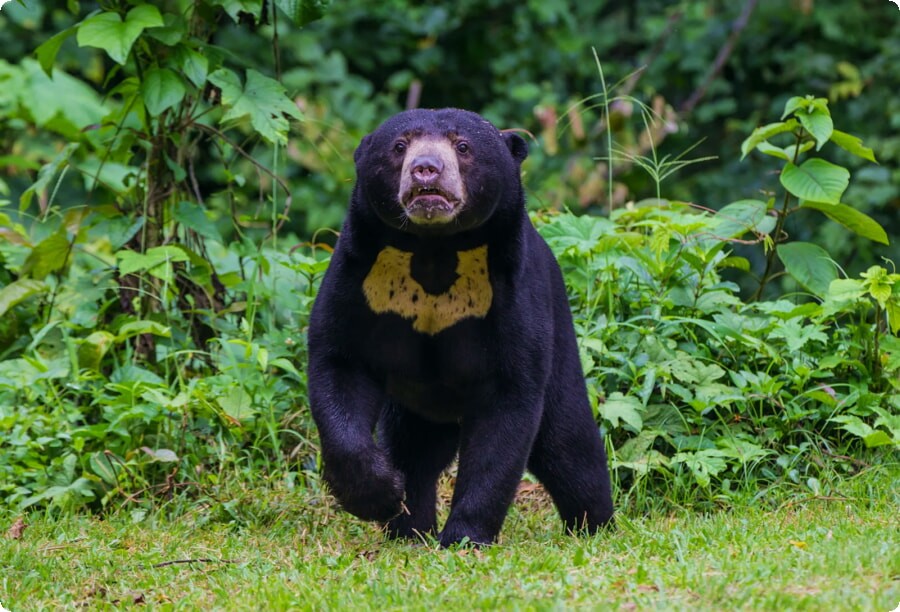 Asian elephant, hornbill, and langur monkeys. On the marine side, you might be lucky enough to witness dolphins, turtles or sharks.
Towards an Unforgettable Experience
Your visit to Surat Thani won't be complete without a journey into its national parks. So why not join an excursion? A planned tour could make the journey more comfortable, allowing you to soak in all the immense natural beauty without having to worry about navigation or logistics. Pre-planned excursions in Surat Thani Province offer you a comprehensive experience of the region's jungle trails, rare species, indigenous cultures, historical spots, and much more. This could be the most enchanting journey of your life.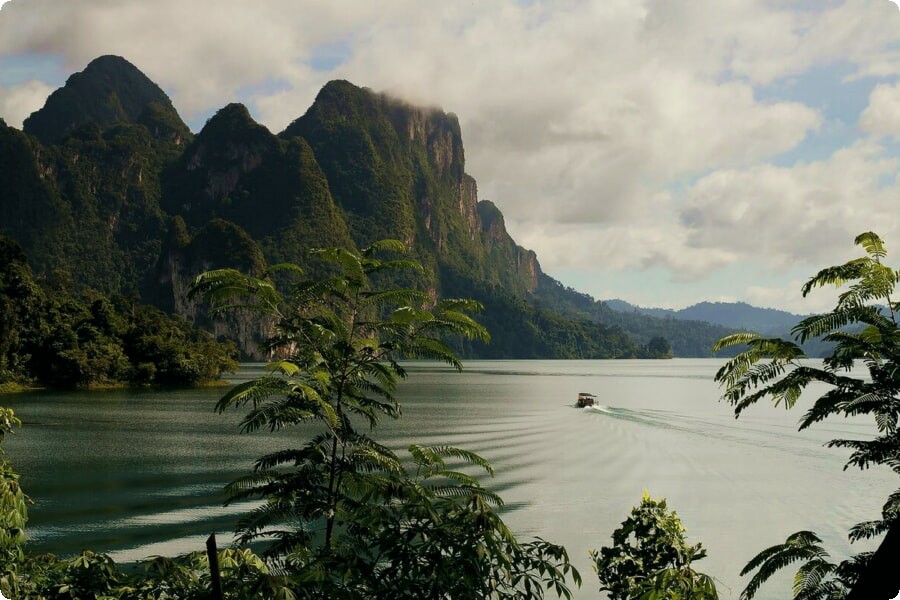 There's a whole universe to explore in Surat Thani. It invites you to immerse yourself in its calmness, untamed wild, unique rituals and distinctive flavours. Surat Thani – a paradise for nature lovers indeed!