The Ultimate Foodie's Guide: Where to Eat in Treviso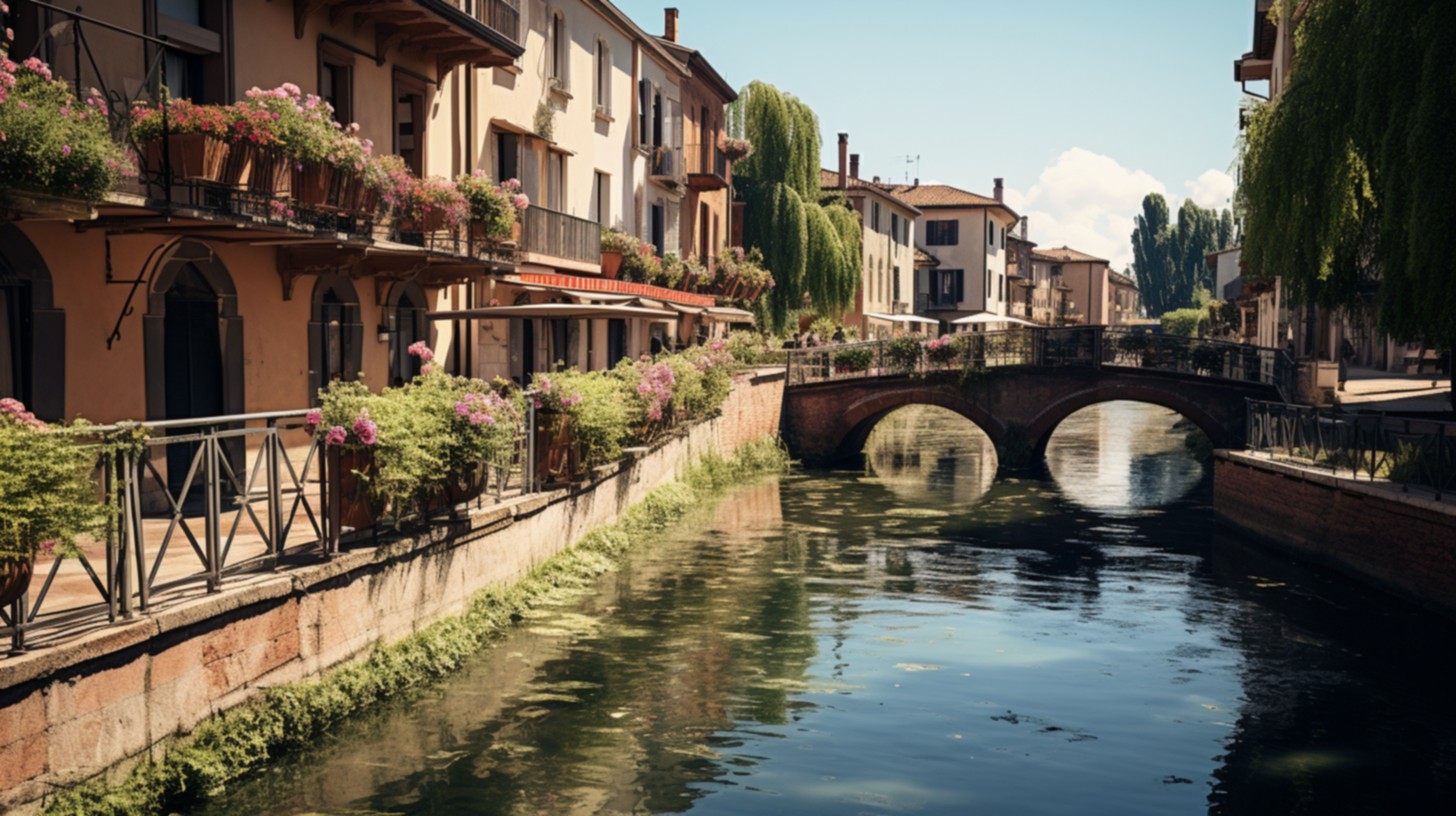 Located in the heart of northeastern Italy, Treviso is a hidden gem that blends history, culture, and a wealth of gastronomic delights. Whether you're a gourmet connoisseur or just a food lover eager to savor new tastes, the enchanting city of Treviso offers a wide range of delectable dishes and carefully crafted local wines, making it a must-visit for any foodie. To make the most of your culinary journey, let's delve into the ultimate foodie's guide to the best places to eat in Treviso.
Le Beccherie
As soon as you step foot in Treviso, the birthplace of the famous Tiramisu, you ought to start your culinary journey at Le Beccherie. This traditional restaurant is legendary for being the home of Tiramisu providing a stunning atmosphere for food enthusiasts to appreciate the authentic flavors of this dessert.
Hostaria All'Ombra
Hidden away in the corners of Treviso city center, Hostaria All'Ombra showcases the intriguing nuances of local cuisine with a creative touch. From antipasto to home-made pasta, this place is a veritable shrine of Italian culinary excellence and tradition.
Trattoria Toni Del Spin
Perhaps what epitomizes Italian cuisine best is the fresh and flavorful locally sourced ingredients. At Trattoria Toni Del Spin, you will delight your taste buds with an assortment of seafood dishes, exemplifying an extraordinary blend of flavors.
Ristorante Ai Cugini di Campagna
For an exquisite blend of the modern and traditional, you can't go wrong with Ristorante Ai Cugini di Campagna. This place boasts of offering fresh, innovative countryside dishes that win the heart of every food admirer.
Antico Morer
With its devotion to traditional cuisine, Antico Morer will allow you to immerse yourself in the rich and varied flavors of natives dishes. Distinctive for its meticulously-crafted rabbit dishes, it promises to leave a lingering taste in your mouth.
While tasting Treviso's unique flavors, why not explore more about the city's fascinating history and culture? Cityplanet offers an array of exciting excursions in Treviso that showcases the city's historical sites, stunning architecture, and cultural destinations. Whether touring the city's must-see landmarks or meandering through the charming ancient streets, the tours by Cityplanet promise an immersive Italian experience you won't forget.
Toniolo
If you are seeking to pair your meal with one of Italy's most fine wines, then book a dining experience at Toniolo. Offering a wide selection of local wines, this place is perfect for both wine enthusiasts and novices.
Giallo 23
Cap off your day with a visit to Giallo 23. Known for its creative cocktails and vibrant ambiance, it is the ultimate spot to toast to a culinary journey well spent.
A city immersed in rich history and culinary enchantment, Treviso is a haven for food lovers worldwide. But while its incredible array of restaurants caters to the tastes of every food enthusiast, immersing oneself in the city's history and culture elevates the experience. Consider taking an unforgettable journey to Italy with Cityplanet, exploring not only the food but also the heart and soul of the enchanting city of Treviso.
Your adventure in the mighty Italy and the charming Treviso is more than just tasting its food. It is about appreciating its history, culture, people, and the passion entwined within every dish and every corner. After all, Treviso is not just experienced through the palate, but also through the heart.