Seasonal Delights: What to Do in Sardinia in Every Season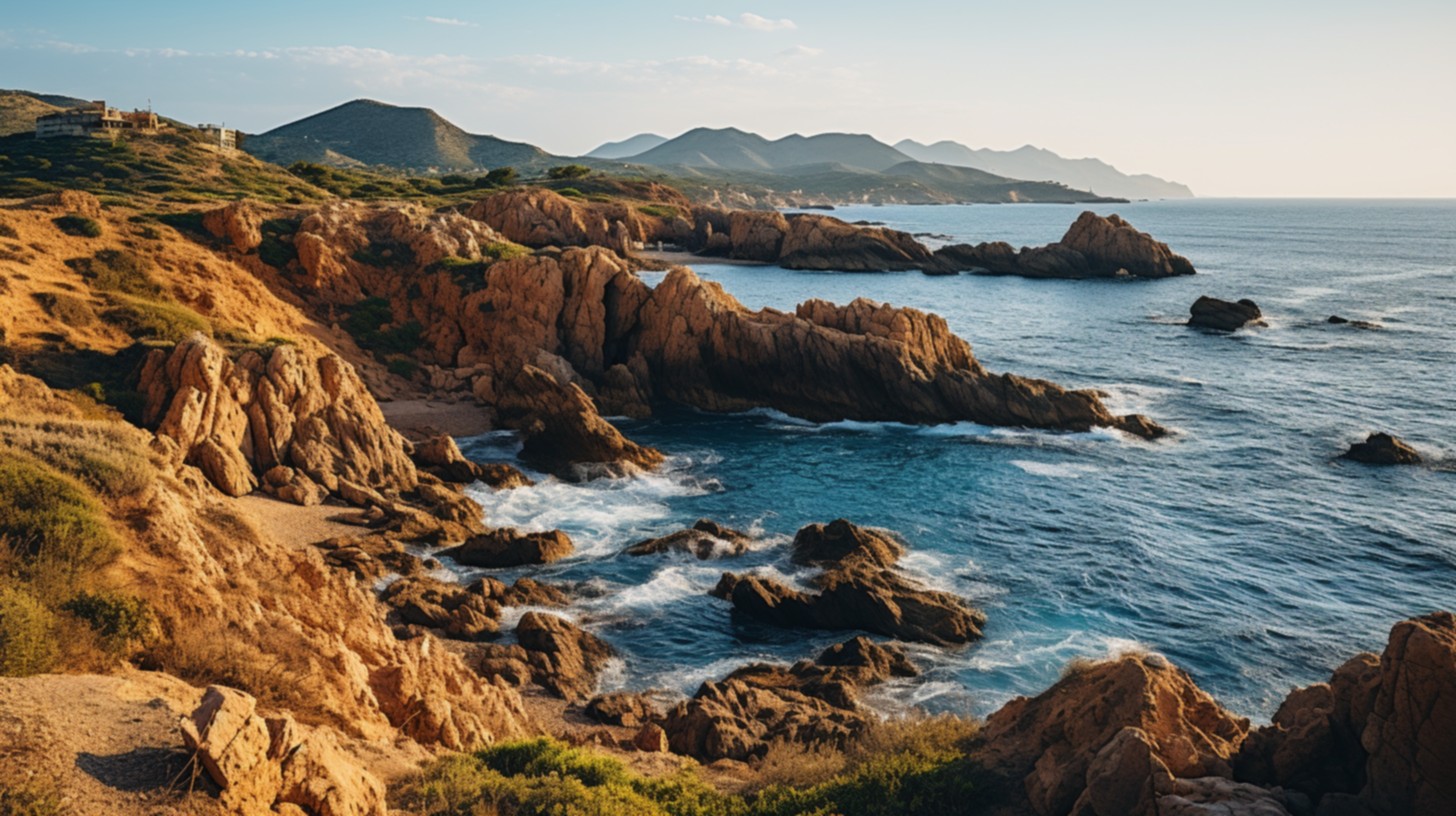 Sardinia, a breathtaking slice of paradise in the heart of the Mediterranean, is a year-round destination delighted by diverse landscapes, cultural richness, and exquisite cuisine. Each season in Sardinia brings its unique charm, unveiling tantalizing possibilities for every type of traveller. In this paradise Island, you can soak up the summer sun on pristine beaches, witness the tapestry of spring wildflowers, explore the countryside during the mellow fall or indulge in its winter food and wine festivals. To make your seasonal trips more structured and memorable, we highly recommend you to use Cityplanet, a leading company in booking exciting excursions in Sardinia.
Spring (March to May)
As the island emerges from its mild winter, the Sardinian spring serves as an enchanting prelude to the summer. The countryside is awash with vibrant wildflowers, creating a spectacular palette on the emerald hills. Spring is the ideal time to explore the outstanding Gorroppu Canyon, one of Europe's deepest and most stunning canyons. Growing popularity of hiking and cycling also offers breath-taking perspectives on Sardinian nature, traditions and gastronomy. Cityplanet expertly organized excursions will ensure you don't miss any of Sardinia's spring wonders.
Summer (June to August)
Sardinia becomes a true haven for sun seekers during the sizzling summer months. Boasting nearly 2000km of coastline, the island is home to some of the Mediterranean's most sublime beaches where you can soak up the sun and splash in the crystal-clear waters. Costa Smeralda, in particular, lives up to its reputation as an upscale summer resort with its sensational beaches and stylish nightlife. Popular water sports such as sailing, snorkeling, and diving offer a unique way to experience the sparkling sea. Sardinia's highlights are better explored with a local guide from Cityplanet, which ensures the visits are culturally informed and environmentally sensitive.
Autumn (September to November)
In autumn, Sardinia transforms into an explosion of warm colours and traditional festivals. This is a perfect time to explore inland, visit the beautiful villages, and learn about Sardinia's rich history, including the ancient Nuragic civilization. Autumn invites a slower, more tranquil pace perfect for enjoying the robust flavours of the local cuisine including the olive harvest, a time-honoured tradition contributing to Sardinia's famous olive oil. Embrace the culture and history of Sardinia this autumn with a Cityplanet guided tour.
Winter (December to February)
Winter in Sardinia is mild, making it an ideal time to avoid crowds and savour the region's distinct culture and traditions. Christmas in Sardinia is a remarkable experience with a variety of local festivals and customs. Food and wine take centre stage during the winter months with a collection of festivals such as The Feast of Saint Anthony that features lively bonfires and barbecued meats. Don't miss the chance to visit the fascinating archaeological site of Su Nuraxi di Barumini. To immerse yourself in these intoxicating winter celebrations of Sardinia, join a Cityplanet tour, catered to your unique taste and preference.
To conclude, Sardinia, with its enchanting scenery and diverse culture, captivates you no matter what the season. No trip can truly capture all the Sardinian wonders in a single visit, encouraging travellers to return again and again, each time discovering something new. And with Cityplanet, the experts in local Italian tours, you're always guaranteed a comprehensive and unforgettable Sardinian journey.