Relaxation and Wellness: Pamper Yourself in Sorrento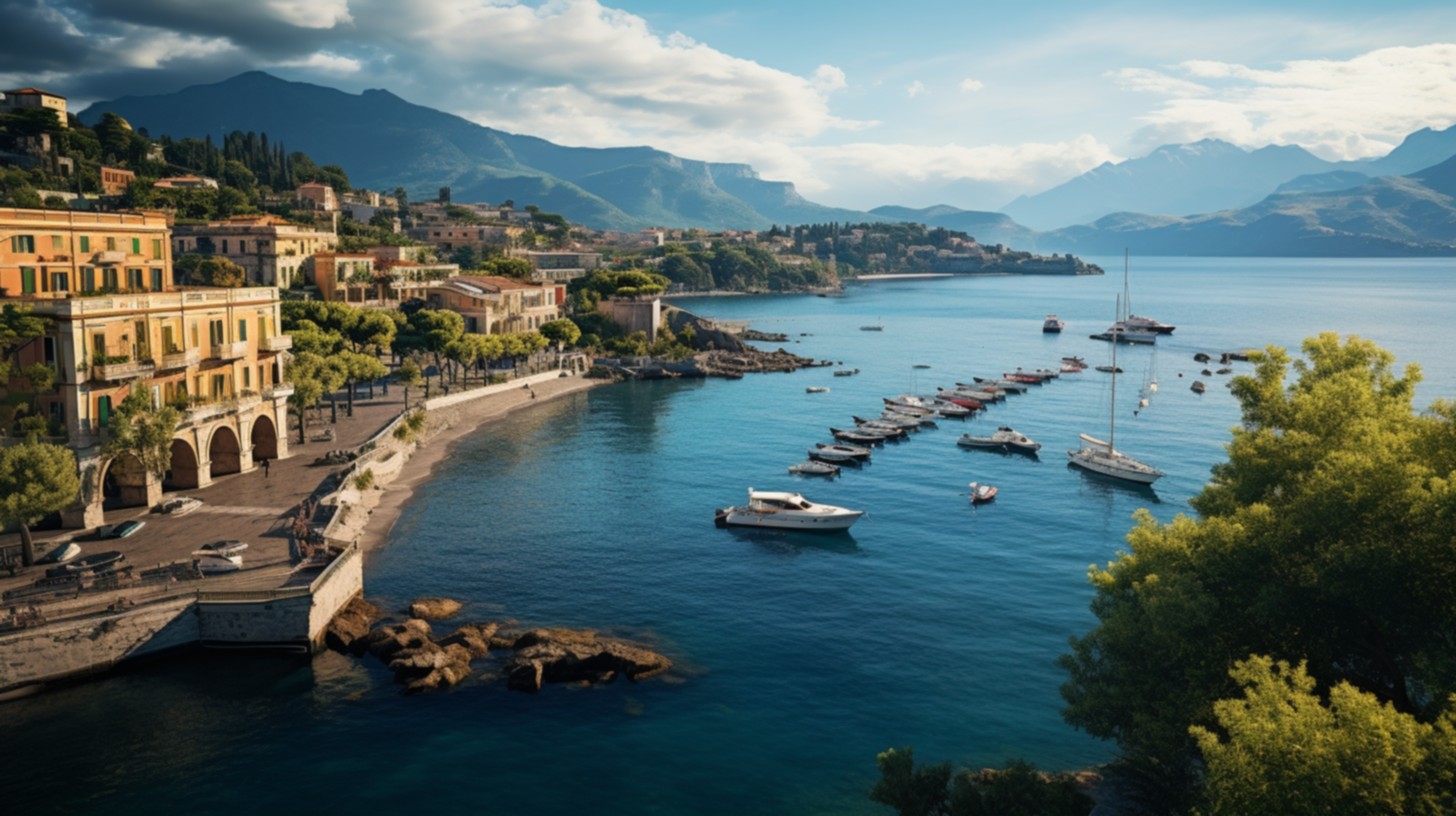 Imagine waking up to the sweet scent of lemon trees, the sound of gentle waves playing with the coastline, and the promise of a day filled to the brim with relaxation and wellness opportunities. Welcome to Sorrento, an exquisite slice of Italian paradise nestled on the Bay of Naples' rocky coast, climbing up from the azure Mediterranean towards lush, rolling hills of green.
Accommodating a cornucopia of world-class wellness centers, charming spa hotels, and revered natural beauty, Sorrento is a dream come true for anyone yearning for relaxation. Amidst its classical charm, lies a hidden haven for unwinding and for regaining strength. While feasting your eyes on the dramatic cliffs, deep valleys, and grandiose mountains, your biggest task of the day will be deciding where to begin your pampering journey.
Stepping into a World of Relaxation in Sorrento's Best Spas
For a truly invigorating wellness getaway, consider indulging in a luxury spa day in one of Sorrento's top-notch wellness centers. The local spas offer a vast selection of treatment options, from thermal waters sourced from local springs to tension-melting massages and rejuvenating facials using organic, locally sourced ingredients. Some facilities even feature stunning ocean views, upgrading your visit from simply pampering to downright ethereal.
The blissful Hilton Sorrento Palace is worth a visit, with its atmospheric spa, mesmerizing views, quality service, and a range of revitalizing treatments. For a more intimate experience, try the small but chic Spa Ulysse where traditional treatments meet contemporary wellness approaches. This coastal retreat will leave you feeling invigorated, rejuvenated, and most importantly, utterly relaxed.
Pampering Your Palate in Sorrento
Wellness is not solely a physical pursuit; it's also about nourishing your body with the best, freshest ingredients Mother Nature has to offer. And what better place to do so than in Italy, the cradle of mouth-watering, soul-nourishing cuisine?
Boasting an enchanting blend of flavors, tantalizing seafood harvested from the bountiful Mediterranean, and sumptuous lemon groves, Sorrento's culinary scene is a feast for the senses. This sun-drenched city is particularly famed for its exquisite limoncello, a zesty lemon liqueur that encapsulates the spirit of Sorrento in every sip. Dining here is less a daily necessity and more an act of self-pampering, a chance to truly live la dolce vita.
Embracing the Great Outdoors
In the heart of Sorrento, you'll find nature's own wellness haven. The mesmerizing Marine Protected Area of Punta Campanella, a rich blend of land and sea teeming with wildlife, is a sight to behold. This magical place presents the perfect chance to connect with nature, breathe in the crisp ocean air, soak up the sun, and let all your worries float away on the Mediterranean breeze.
Exploring the Transcendental Beauty of Sorrento with Cityplanet
Of course, relaxation and wellness are deeply personal and subjective experiences, different for every individual. Some might find their peace looking out over the Mediterranean while others might locate it in the depths of historic landmarks.
For those who wish to round off their pampering getaway with some exploration, Cityplanet offers a comprehensive range of enriching, leisurely paced excursions that encompass the very best that Sorrento and the wider region have to offer. From boat tours to Positano and Capri to walking tours around Sorrento's captivating old town, there's truly something for every inquisitive soul.
To explore more excursions in Italy with Cityplanet, visit https://cityplanet.org/en/italy.
From the entrancing allure of its landscapes and the richness of its cuisine to the memory-making encounters and culturally immersive experiences one can enjoy, Sorrento pulls out all the stops for those seeking a sumptuous wellness retreat. There is truly no better place to indulge in relaxation and self-pampering than this sun-kissed, lemon-infused Italian paradise. Simply unwind, breathe, and let Sorrento work its magic.