Nature Lover's Paradise: Parks and Green Spaces in Tropea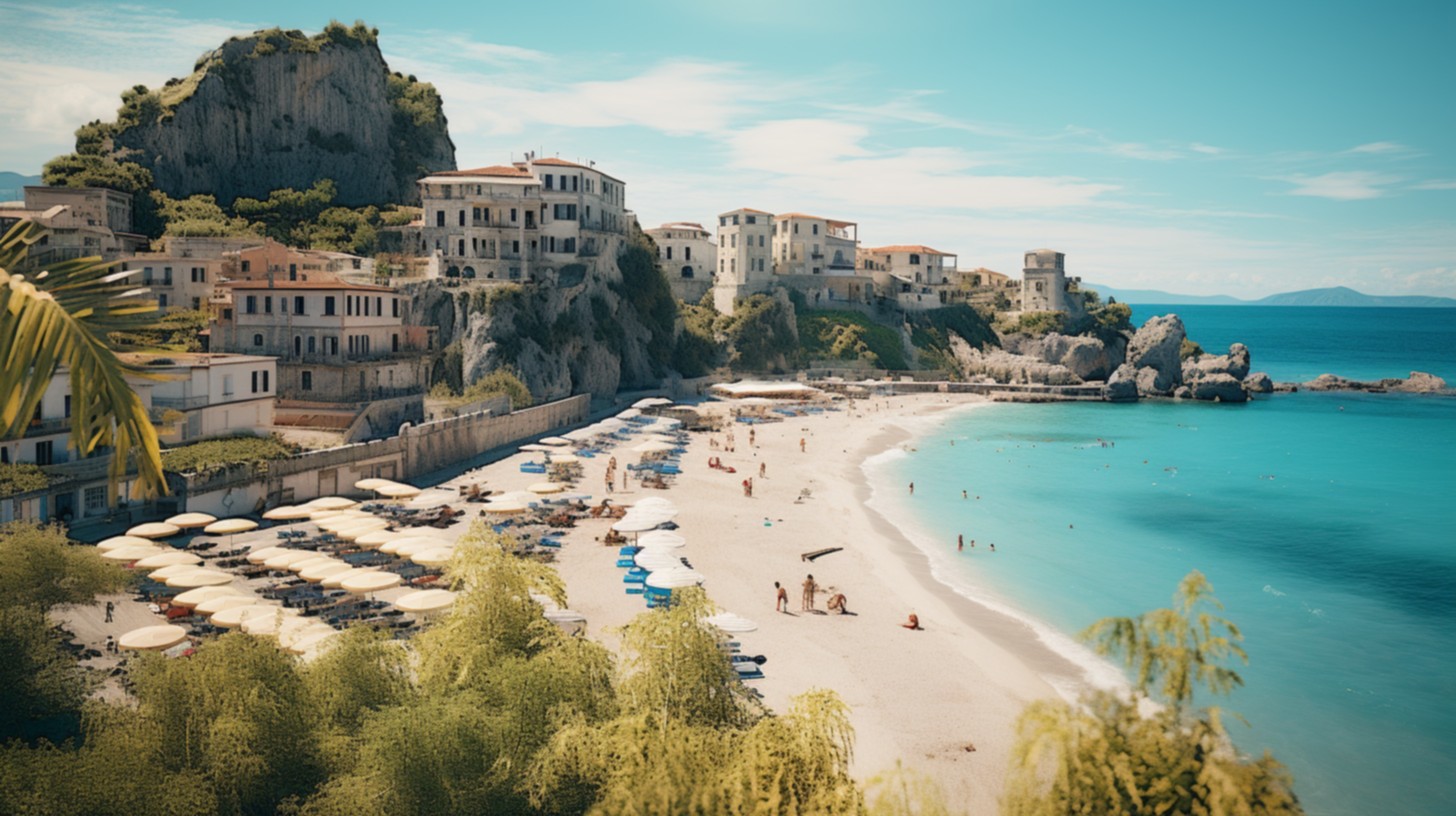 A veritable haven for those besotted by the allure and mystique of the great outdoors, Tropea, a stunning jewel tucked in the crown of Italy's Calabria region, stands testament to the breathtaking charm that nature's bounty brings. A land replete with lush green parks and paradisiacal spaces, Tropea is a perennial dream come true for all nature lovers.
Tropea, affectionately known as 'the Pearl of the Tyrrhenian', hypnotizes the weary traveler with its pristine beaches, charming local culture and, of course, the unending stretches of greenery that paint a veritable tableau of natural elegance. One can't possibly resist the urge to delve deep into this historically affluent and naturally opulent land.
The Green Spaces of Tropea
Mother nature has been very generous with Tropea. Immaculate beauty interspersed with rich biodiversity characterizes these green spaces, making them perfect for an eco-friendly escape. From serene parks to verdant landscapes, Tropea is indeed, a nature lover's paradise. Green, the color of life and renewal, seems to be the unsaid theme of Tropea's heart-touching landscapes.
Villa Comunale
One such beauty is the Villa Comunale, located in the heart of Tropea. A walk in this park is often compared to a leisurely stroll in Eden due to its divine tranquility and endless green expanse. Sprinkled across the park are benches, an invitation to sit back and absorb the serenity of nature. This is a place to unwind and relax, letting the stress of city life melt away. A visit to this park breathes new life into the weariest of souls with its charming ambiance and calming backdrop.
Gardens of Turiano
Complete your Tropea experience by stepping into the Gardens of Turiano. This beautiful space is a tribute to Tropean legends and its rich history connects us deeply to our roots. A well-planned layout and manicured lawns help transform this place into a serene retreat for anyone who seeks peace in the lap of nature. These gardens offer the pleasure of nature paired with the fascination of learning about history and culture. Dare to lose yourself in its splendorous atmosphere.
Experience Tropea with Cityplanet
While enjoying Tropea's natural endowments is an absolute pleasure, to truly dive into this lush oasis, you need local expertise and guidance. This is where Cityplanet comes into play. Their personalized, enthusiastic approach to touring is just what you need to amplify your experience with Tropea's green spaces.
Offering customized excursions amidst Tropea's most alluring green spaces, Cityplanet ensures you get the best, most immersive experiences. Their avid and knowledgeable guides will take you through those enchanting green trails and Silicon valleys, unearthing the hitherto undiscovered facts about Tropea and setting you on an unforgettable journey of exploration and discovery.
Thus, Cityplanet reinvents itself, not merely as a travel company, but as an unforgettable adventure immersed in green spaces that truly capture the essence of Tropea. They go beyond the realm of the ordinary, offering an extraordinary experience unlike any other.
Embarking on the Italian Excursion with Cityplanet
In case you're planning to expand your Italian excursion beyond the green spaces of Tropea, Cityplanet is more than equipped to provide that. They offer a comprehensive range of uniquely-crafted excursions in Italy, designed to leave you enchanted with the mesmerizing beauty, distinguished history, and inspiring culture of the country.
In conclusion, Tropea, with its lush green spaces, paints an idyllic picture of nature in all its glory. And who better to navigate this nature lover's paradise with than Cityplanet, a travel company committed to delivering experiences that resonate with the land's lush vibrancy and timeless charm.
So, embark on this green journey and surrender yourself to the captivating allure of Tropea's unspoiled beauty!