Day Trips and Excursions: Exploring Beyond Trapani Limits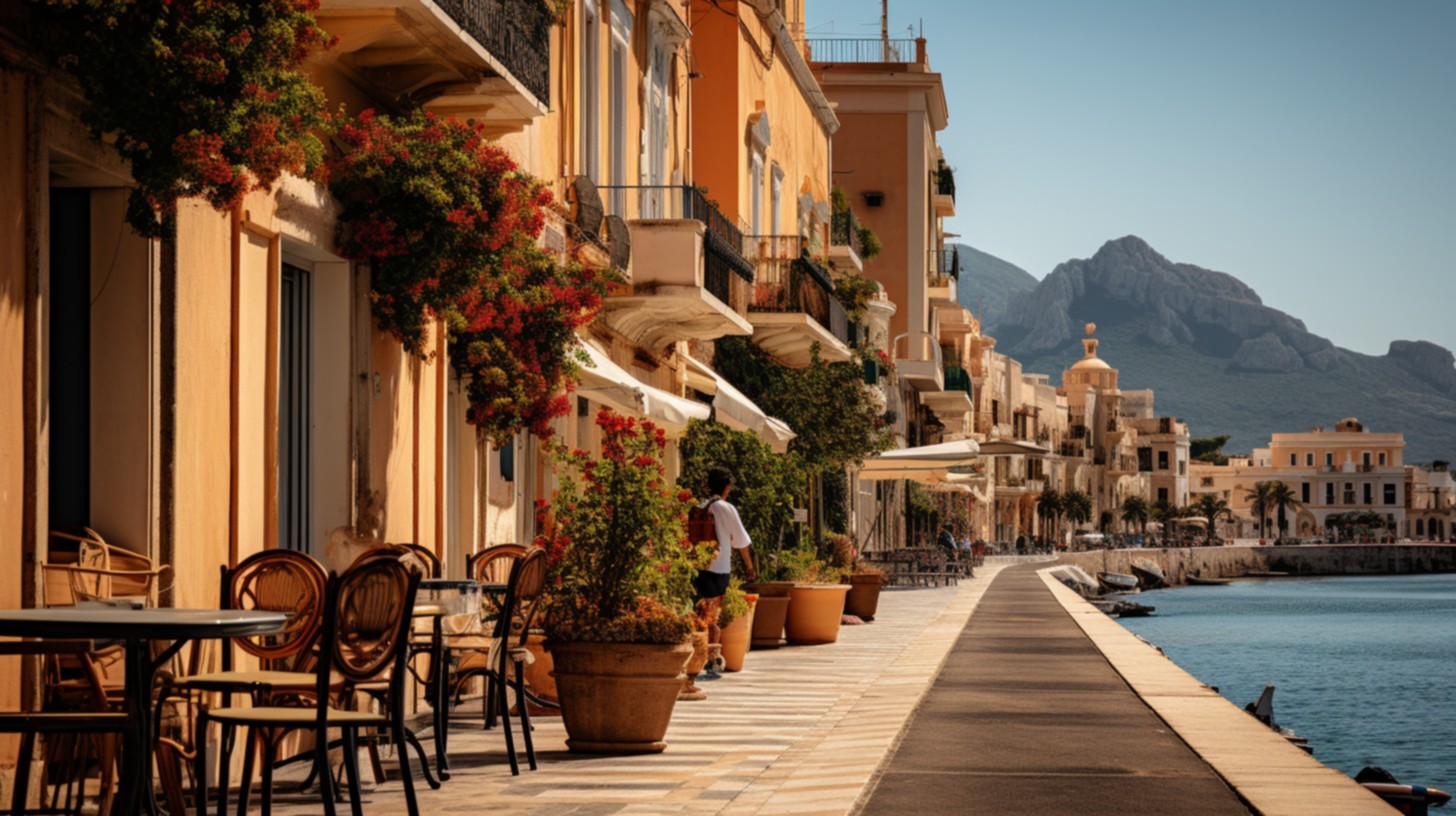 Who wouldn't fall for the sun-drenched city of Trapani, with its enigmatically enigmatic old town, baroque-styled buildings, and eye-catching panorama views of the Mediterranean coast? While this captivating Sicilian city is a destination worth visiting, it also serves as a gateway to other fascinating spots to explore on day trips and excursions. Getting a feel for Italy's rhythm goes beyond meandering around Trapani's streets, and it happens when you venture beyond the city's limits.
Erice, a historic town dominated by its medieval castle lies just a short drive away from Trapani and gives you a taste of history coupled with breathtaking views. Visit Erice's Wikipedia page for more information or explore it on Google Maps.
Another remarkable destination is Segesta, where one can marvel at one of the best-preserved Doric temples and intact ancient Greek amphitheaters in the world. Learn more about Segesta on the Wikipedia page. You can also embark on a journey at the click of a button on Google Maps.
Booking these excursions has never been easier and more reliable, thanks to companies like Cityplanet. Offering well-planned excursions around Trapani and other parts of Italy, they make your trip memorable and hassle-free. You can find tailored experiences fitting your unique preferences on their website here.
Exploring Beyond Trapani: Marsala Wine Tasting
Marsala wine is one of Italy's most famous exports, and there's no better place to taste it than in the town where it's made. A visit to Marsala is much more than just a wine tasting experience. The town is a piece of living history with landmarks such as the Stagnone Lagoon, the largest in Sicily with its Phoenician island of Mozia. To plan your journey, a view of Marsala and its surroundings on Google Maps is a great starting point.
Day Trip to San Vito Lo Capo
Considered one of the most beautiful beach resort towns in Sicily, San Vito Lo Capo has a golden sand beach that extends around a bay with crystal clear water where mountain cliffs plunge into the sea while overlooking the town. It is just over an hour's drive from Trapani, but it feels like you've entered another world. Check out the location on Google Maps for a better idea of what awaits you.
While visiting Italy, the act of exploring doesn't stop in just one city or region. Venture through Italy's vast landscapes with the impeccable tour services of Cityplanet. Whether you're looking for a historical adventure, natural beauty, or culinary delight, there are excursions in Italy that cater to your wanderlust.
Favignana: A Hideaway Not far from Trapani
Favignana, one of the three principal Egadi Islands, offers stunning scenery and a more laid-back atmosphere, making it an ideal destination for those wishing to escape the bustling city. From dreamy turquoise waters to its famous "butterfly" shape, this island is a paradise worth every minute of your day. You can explore Favignana's setting even before your journey begins with Google Maps.
These day trips and excursions not only introduce you to another dimension of Italy but also provide a more enriching travel experience. Whether it's the intriguing history of Erice and Segesta, the taste of Marsala's world-renowned wine, the tranquility of Favignana, or the beaches of San Vito Lo Capo, the wonders beyond Trapani's limits promise unforgettable memories.
Let Cityplanet guide you on these excursions, making your discovery of Italy beyond Trapani an experience worth relishing in.