Slovenia is home to over 8,000 caves, many of which are UNESCO World Heritage Sites. This country's porous limestone makes it a perfect location for cave exploration. Most of these caves are located in the Karst region of the country, where rivers once flowed. Today, several are open to the public. Postojna Cave is one of the largest in Europe, and Skocjan Cave is an impressive UNESCO World Heritage Site. To top it all off, you can visit the medieval Predjama Castle, which is built into a cave on a cliff-side.
Vintgar Gorge
Vintgar Gorge is one of the most beautiful natural attractions in Slovenia. The gorge has been designated one of the most important places to visit in Slovenia. The gorge is formed by the Vintgar stream and has many erosive features. The largest waterfall is the 13-meter-high Sum Falls. The gorge has two man-made elements: a dam that directs water to a small hydro power plant and a railway bridge called the Bohinj railway bridge.
Postojna Cave
For those who are looking for an unusual and memorable day out, Postojna Cave is an excellent choice. It is open year-round, and you can visit it on your own or take a guided tour. The cave tour is relatively short and offers plenty of photo opportunities. During your tour, you'll also have the opportunity to explore some of Slovenia's most interesting caves without the need for a tripod or flash.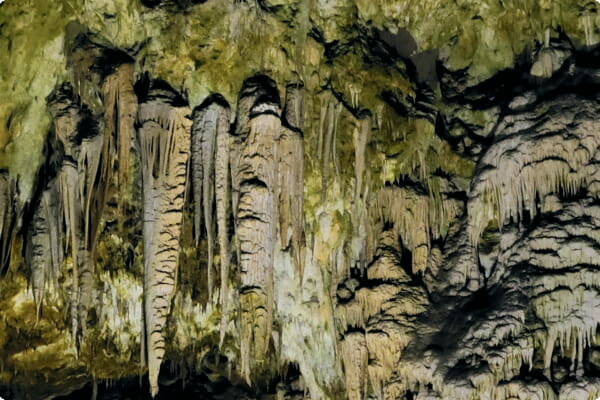 Lake Bohinj
If you're looking for a relaxing getaway in the midst of nature, Lake Bohinj is a great option. There are numerous hiking trails and clean waters to explore. It lacks the fame of neighbouring Lake Bled, but offers just as beautiful scenery and fewer tourists.
Triglav National Park
If you're planning a trip to Slovenia, you may want to consider visiting the Triglav National Park. This beautiful natural park in northwest Slovenia has breathtaking mountain views, glacial lakes, and waterfalls. It's also home to the country's tallest peak, Mount Triglav.
Portoroz
Portoroz is a popular Adriatic resort town, where visitors can relax with therapeutic baths using the salt from local salt pans. The town has a beautiful sandy beach with wooden piers. Other attractions include the Church of St. Bernardin, a 15th century monastery, and the Forma Viva sculpture park in the Sea Park.
Izola
Izola is a town on the Adriatic coast of the Istrian peninsula in southwestern Slovenia. It is the seat of the Municipality of Izola. Its name derives from the Italian Isola, which means island. This beautiful town offers a variety of attractions that will appeal to tourists of all ages.