While you are in Slovakia, you must not miss out on any of the city's historical landmarks. If you love architecture, you can visit the Neo-Baroque State Theatre and Orava Castle. Both are UNESCO-protected. Visiting them will definitely make your trip to Slovakia memorable.
Orava Castle
Orava Castle is one of Slovakia's top tourist destinations, with a unique history. It features a knight's room with period furnishings, an art gallery, a weapons room, and a chapel. It also has a famous film history, as the castle was used in the silent vampire classic Nosferatu. In the movie, the castle plays the role of a Transylok castle, complete with costumed students and weapons.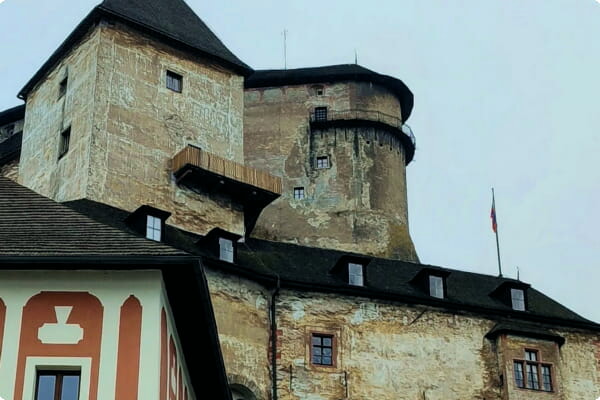 Cicmany
Cicmany is a small town in southern Slovakia, surrounded by mountains of Mala Fatra and Strazovske vrchy. It is famous for the beautiful log houses decorated with white ornaments. The ornaments are usually hand-made by women. Originally, these ornaments were made of mud, but later lime was added. In the 19th century, geometric ornamentation was added to the exteriors of log houses that were not plastered. It was thought that geometric ornamentation would prevent the logs from being damaged by the sun. Today, this tradition continues.
Banska Stiavnica
If you want to spend your vacation in Slovakia in a charming and romantic setting, you should visit Banska Stiavnica. The town is home to many interesting sites, such as the Old Castle, which is still standing today, and the New Castle. There are also several museums and open air mines to explore. The Old Town Square has many historic buildings and the town hall dates back to the 14th century.
Spisska Kapitula
Spisska Kapitula is one of Slovakia's best-preserved ecclesiastical towns and a UNESCO World Heritage Site. This medieval town overlooks the Spi Castle and is located in the Spiske Podhradie district.