If you're an adventurer, New Zealand is an amazing place to visit. It consists of two main islands and is packed with breathtaking scenery, mountains, and lakes. You can find adventure activities just about anywhere you go, whether you love hiking, biking, or kayaking. And if you're not into adventure sports, you'll find endless opportunities for outdoor activities here, too. Whether you're traveling on business or for pleasure, New Zealand has something for everyone.
Waiotapu Thermal Wonderland
One of the most unique and fascinating places in New Zealand is the Waiotapu Thermal Wonderland. A geothermal reserve that's been protected since 1931, the region is home to bubbling mud pots and colorful springs. You can also take a short hike around the park to see the Devil's Bath. While it's not safe to swim in the Devil's Bath, you can enjoy the bubbling mud and bubbling pools. The area is also known for its volcano craters and terraces.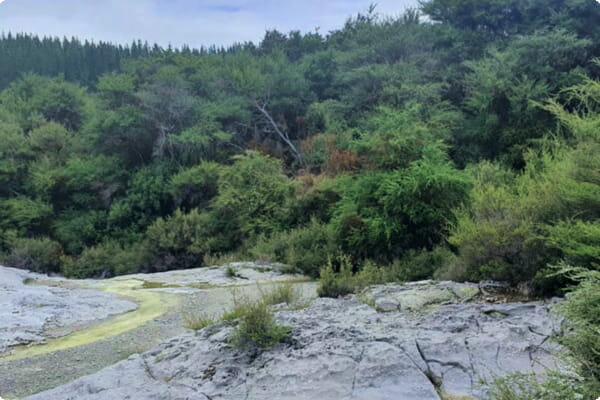 Waitomo Caves
Waitomo is a small village located in New Zealand that is famous for its extensive underground cave system. The caves are home to thousands of glowworms and are also notable for their limestone formations. Other interesting sites include the Mangapohue Natural Bridge, a high limestone arch over Mangapohue Stream. If you're into wildlife, you can also visit the Otorohanga Kiwi House, which is home to a rare native bird.
Waitangi Treaty Grounds
Located on the banks of the Waikato River, the Waitangi Treaty Grounds are an excellent place to spend a day or two. This is where the British Crown and the Maori people first signed their first treaty.
Auckland
If you love arts and culture, Auckland is the city to visit. Whether you are a museum lover, an art enthusiast, or a foodie, there is a place in Auckland for you. From fine dining to casual pubs, there is something for everyone. The city is home to several renowned art galleries. If you have time to spare, you can also visit the Auckland Art Gallery, which displays exhibitions from all over the world and from different genres.
Queenstown
The small town of Queenstown, New Zealand is a unique adventure destination that offers a wide variety of activities. The town is situated on the shores of Lake Wakatipu and is surrounded by the Remarkable Mountains. Visitors can experience bungee jumping, whitewater rafting, canyoning, and skiing. This is the ideal place for a family holiday, and there is something for everyone to enjoy.
Nelson Tasman
There are many places to visit in Nelson, including the Suter Art Gallery, which is free and houses a fantastic collection of modernist and watercolour paintings. In addition to its excellent collections, there are a number of interesting exhibitions that change from time to time. You can also visit the nearby Tahunanui Beach, which is a large, sandy beach that faces the Abel Tasman National Park.