The Netherlands is home to many interesting attractions. From its oldest cities to its newest, the Netherlands has something to interest everyone. In this article we'll highlight some of the top places to visit in the country. We'll also touch on the city of Rotterdam and the Amsterdam Dungeon.
Amsterdam is the country's largest city
Amsterdam was founded as a fishing village during the late 12th century. Two Frisian fishermen and their dog settled on the Amstel River, which was dammed. The name was subsequently changed to Amsterdam, and the city was founded on October 27, 1275. It was later granted city rights and became a thriving trading center. It was also made a pilgrimage site in 1345 due to an alleged Eucharistic miracle. The Protestant faith was later introduced in the city, and it became a hub of activity for the new faith.
Rotterdam is its most modern city
Rotterdam is a harbor city in the Zuid-Holland region. It has about 630,383 people and has a modern, futuristic appearance. Its buildings have unique designs and architectural styles that make it stand out amongst other Dutch cities. The city's reconstruction after the second world war resulted in a modern, futuristic cityscape. Though some people may not like the city's style, it's certainly worth a visit.
Amsterdam Dungeon
The Amsterdam Dungeon is a unique place where visitors can experience the dark side of Dutch history. With 11 different shows based on real historical events, this dungeon claims to provide a unique interactive melodramatic experience. The attractions include the Torture Chamber, Great Plague, and Council of Blood.
Keukenhof Gardens
Keukenhof is a garden with whimsical designs and beautiful flowers. It was once used as a kitchen garden for the Countess of Hainaut. It is located near the city of Lisse. The gardens were first established in 1949 by the mayor of Lisse, who wanted to promote Dutch flower exports.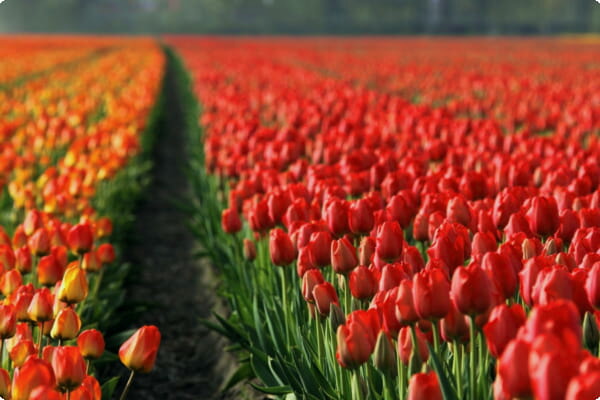 Windmills of Kinderdijk
The Windmills of Kinderdijk are a UNESCO World Heritage Site. You can take a leisurely walk or bike ride over the dike to see them. Bring your camera and enjoy the views. You can also take a boat trip to see them from a different perspective. There is also a cafe and petting zoo in the village.
Rembrandt House
Located in Amsterdam, the Rembrandt House Museum is one of the country's most important museums. The former residence of Dutch artist Rembrandt van Rijn has been converted into a museum, and contains paintings, sculptures, and other artworks by the famous Dutch master. The house was also home to the artist's art studio and art dealership.
Wine Museum
If you love wine, then the Wine Museum is the place for you. The museum is located in the cellars of the oldest wine house in the Netherlands, and visitors can taste different varieties as well as purchase wine. It also offers special wine courses and tastings.