Whether you're in Morocco for just a day or for a longer holiday, you can visit some of the best places to visit in Casablanca. While the city is a modern metropolis, it also has a rich history that dates back to the colonial period. Those looking for a more traditional Moroccan experience can head to the old medina, which has a maze of charming alleyways and little shops. It's also easier to navigate than other Moroccan cities, making it a great place to find authentic Moroccan souvenirs and clothing.
The Hassan II Mosque is one of the most beautiful architectural wonders in Morocco. It took seven years to build, and it is now one of the largest mosques in the world. The interior is filled with exquisite craftsmanship and a large hammam. In addition, the courtyard features classic Islamic patterns and turquoise marble tiles. The mosque is open to the public, and tours depart hourly.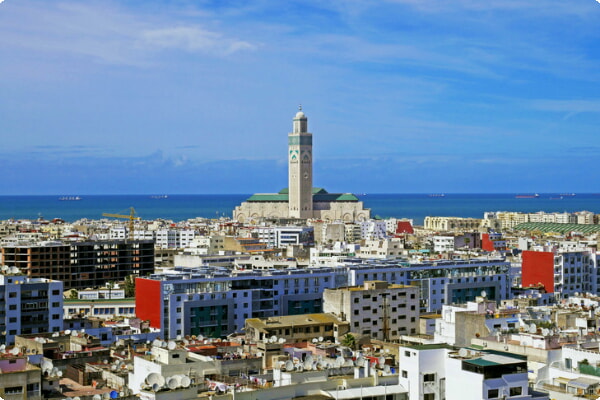 The Habous Quarter is a great place to find traditional Moroccan clothing and leather goods. You'll also find many traditional sweets, spices, and olives here. Vendors are more gentle than in other souks, so you'll be able to avoid the pushy salespeople.
You can also visit the Museum of Moroccan Judaism, which explores the 2000-year history of Jews in Morocco. This museum is the only one of its kind in the Arab world, and it has hundreds of artifacts. It's also home to a reconstructed 1930s synagogue. There are also music performances and educational workshops here.
While many of the buildings around the town square are noteworthy for their architecture, you can also find a lot of abandoned structures. In particular, you can visit the former abattoirs that were turned into a gallery by La Fabrique Culturelle. If you're a fan of Josephine Baker, you can see her movies at Cinema Rialto, which is located on the corner of Mohammed el Qorri. You'll also find the Fountain of Moroccan Judaism, which is located in a bustling square.
You can also visit the European City, where you'll find a Jewish school and a museum dedicated to the history of Judaism in the Arab world. You'll also find many kosher restaurants here.
The best places to visit in Casablanca are all within easy reach of the airport, and transport links are good. The old medina is easily accessible from the train station, and buses run frequently in the city centre. In addition, Grand Taxis are available, but you should negotiate a price before you get in.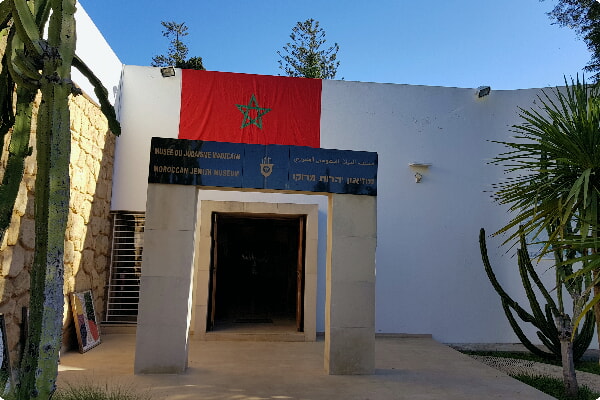 You can also visit the Boulevard de la Corniche, a long walkway that runs along the oceanfront. There are many restaurants, hotels, and nightclubs along this street. There are also private beach clubs. The city has a number of beaches, so if you're looking for a more relaxing time, head to the beach.
While in Casablanca, you'll also find a number of shopping malls. The Morocco Mall is the largest shopping centre in Africa, and is home to a large variety of food choices. Some of the stores include The Body Shop, H&M, and Marks & Spencer. There's also an indoor fairground and aquarium, as well as an ice skating rink. The mall also has an indoor souk. You can also visit the ONA Foundation, which hosts a number of exhibitions and educational workshops.