When traveling through Kazakhstan, there are a few places you cannot miss. These are Almaty, Altyn Arashan, Charyn Canyon, Tamgaly-Tas, and Yalta. Almaty is one of the best places to visit in Kazakhstan, and it has many attractions for tourists. Almaty is a great holiday destination, with a rich culture, beautiful national parks, canyons, and villages.
Almaty
If you're planning to go on a sightseeing tour in Kazakhstan, you might consider visiting the city of Almaty. This city boasts a variety of natural attractions, from scenic canyons to snowcapped mountains, turquoise lakes and more. If you're a nature lover, the city is an excellent destination to go for a hike. Those looking for a day of sightseeing should consider the beautiful Kok Tobe Park, located at the top of a hill. It has a cable car that takes you to the top of the hill in just a few minutes. At the top of the hill, you can enjoy a scenic view of the city, a zoo, a park, and a restaurant.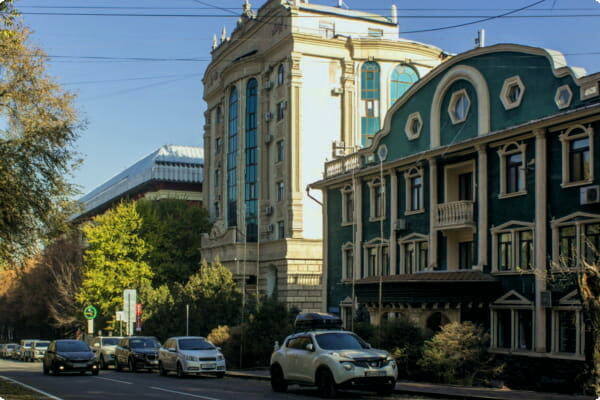 Charyn Canyon
If you're interested in visiting the Charyn Canyon, you've come to the right place. It's an unspoiled place with a rich history, and it's a popular place to visit with families. The canyon's most popular part is the Valley of Castles, which can be seen over two days in a 4x4. The area is said to be haunted by evil spirits, who once drove animals to the cliffs to chase people away. This was due to a legend about wolves hunting people, and the evil spirits drove them to the canyons to keep them away.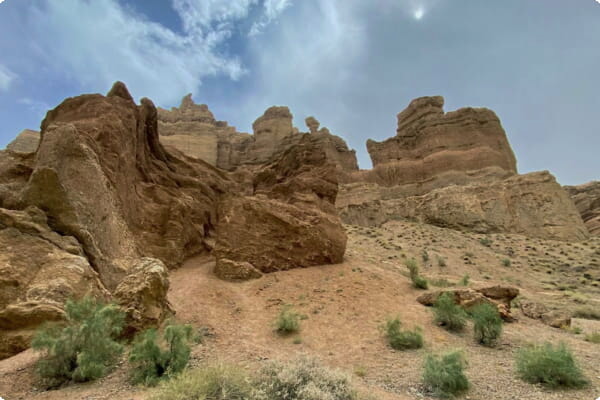 Altyn Arashan
If you're looking for a scenic, high-altitude gorge to relax your muscles, consider the Altyn Arashan gorge. This picturesque valley is covered with a carpet of mountain herbs and a dense spruce forest. The gorge also has wildlife such as marmots and bears.
Tamgaly-Tas
Located 120 km north of Almaty, Tamgaly-Tas is a sacred place. It is filled with petroglyphs, Buddha images, and Tibetan scriptures. Aside from its religious significance, Tamgaly-Tas is also one of the most picturesque places to visit in Kazakhstan.
Aksu-Zhabagly
If you want to experience the natural beauty of Kazakhstan, you need to visit Aksu-Zhabagly National Park. The reserve is the oldest in the country and includes different types of terrain. These include steppe, juniper forests, high-altitude mountains, and glaciers. There are hiking trails and waterfalls in the area, and you can see a variety of animals.
Baikonur Cosmodrome
If you love space, you'll want to visit the Baikonur Cosmodrome, the world's busiest spaceport. Its history dates back to the 1950s, and Baikonur was the launch site for the first two human manned missions to orbit the Earth. However, this spaceport isn't all about history - it also played an important role in the development of the Soviet Union's ICBM program.
Nur-Astana Mosque
If you are looking for places to visit in Kazakhstan, you will want to go outside of the capital city. The capital, Astana, is a sprawling city built on a steppe in the north. While the city is a 21st century showstopper, the real beauty of the country lies outside the city limits. For example, you can climb the Tian Shan Mountains, search for wildlife in lake-spotted steppe, or drive through western deserts. There are also some incredible underground mosques to visit in Kazakhstan.