If you're planning a vacation in Japan, you may want to know which islands are the best places to visit. Okinawa, an archipelago situated between Taiwan and Kyushu, is home to some of Japan's most beautiful beaches and turquoise water. The islands were part of the Ryukyu Empire until the 19th century.
Ishigaki
There are many reasons to visit Ishigaki. For example, you can soak up the beauty of the island's natural beauty, and you can also get some great food. The area is also home to one of the most popular sake in Japan, so there is plenty to choose from.
Ishigaki is a popular beach destination
The Ishigaki Peninsula is a popular Japanese beach destination. The island is accessible by ferry or by plane from Ishigaki City and the Port. It is also served by a frequent bus service. Nearby attractions include the Taketomi Island, where you can visit a preserved Ryukyu village. You can also take a boat to nearby Iriomote Island, an 8,000-year-old island with ruins. Yonaguni Island is also worth a visit, and is home to hammerhead sharks. The New Ishigaki Airport is served by many direct flights from major Japanese cities, as well as international flights from Taiwan and Hong Kong.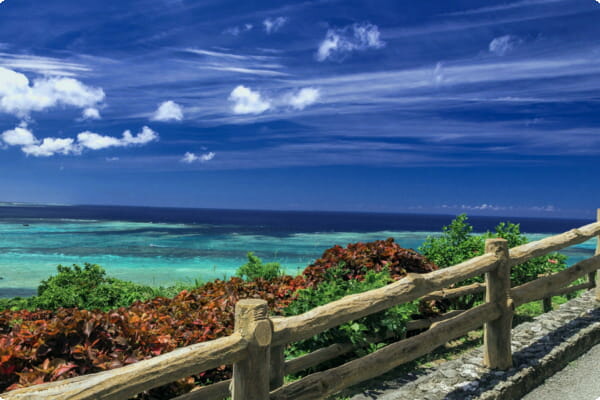 Ishigaki is a temple town
Ishigaki is a tropical rainforest city with hot summers and mild winters and a lot of precipitation all year round. Visitors to this town can explore the many sights in the area. The Gongen Do Temple, founded in 1614, was damaged during a 1771 flood. Nearby, Torin Ji Temple has statues of gods and goddesses dating back to 1737. They may represent the tutelary gods of Ishigaki Island.
Nikko is a UNESCO world heritage site
If you're looking for a spiritual experience, Nikko is a must-see destination in Japan. This small town boasts a UNESCO world heritage site, including 103 temples and shrines. Originally founded in the 8th century by the mountain Buddhist Priest Shodo, the area is revered for its religious practices and preservation. In 1999, it was named a UNESCO World Heritage Site.
Itsukushima is a shrine island
The Itsukushima Shrine is a famous Shinto shrine located in Miyajima Island. The shrine, which is the third most sacred in Japan, was founded in the 6th century CE and is now a World Heritage Site. This ancient shrine is famous for its torii gate and piers, which are set over the Seto Sea. As a result, the shrine is one of Japan's most recognizable ancient shrines. Today, the shrine has been declared a National Treasure by the Japanese government and is listed as a UNESCO World Heritage Site since 1996 CE.
Kyoto is a modern city
Kyoto is a modern city in Japan that pays homage to the country's ancient traditions. Yet, it is also a contemporary city that offers a wide variety of modern amenities. The city is also renowned as a national dining destination, with restaurants serving everything from traditional Japanese food to Korean barbecue. And if you're looking for souvenirs, Kyoto has everything from traditional Japanese crafts to cutting-edge couture.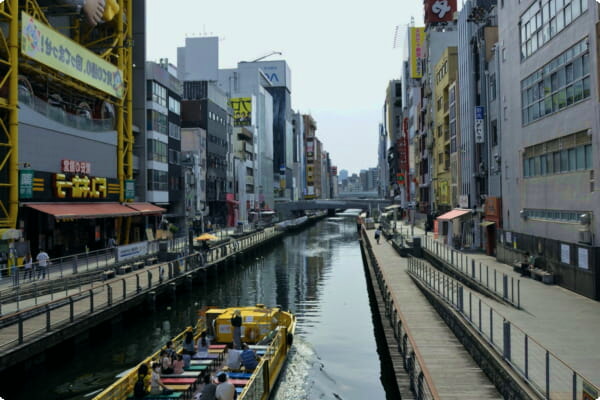 Sapporo is a cultural hub
Sapporo is an extremely creative city that keeps its cultural and artistic activity high. In addition to hosting numerous art and music events, the city also offers a diverse range of restaurants. Sapporo also has a number of festivals and venues that feature international music.
Tokyo is a popular city
Tokyo is a great place to go for art lovers and history buffs. The city has a large museum dedicated to Japanese art, with a collection of over 100,000 important works of art. The museum also has an extensive collection of Buddhist sculptures from Japan and China. The museum has English-language guided tours. The museum is located in the center of Tokyo.
Kyoto is a great place to relax
Kyoto offers a variety of activities and relaxing environments. If you're looking to relax, take a soak in one of the many hot springs, onsen, or traditional Japanese baths. Some of the baths are private, while others are open to the public. There are also sentos, or indoor baths heated by normal heat.
Hakone is a nature lover's paradise
If you love nature, Hakone is the place for you. This area is home to the Fuji-Hakone-Izu National Park, a beautiful landscape that spans four prefectures. Hakone is located in Shizuoka prefecture, while the rest of the park is located in Kanagawa and Yamanashi prefectures. There are several hiking trails to choose from.