There are countless beautiful sights to see when you visit Iceland, but a few stand out as the best. Read on to learn more about Trollaskagi, Snaefellsjokull, Askja, and Grundarfjordur. You'll be awestruck by these stunning landscapes and marvel at the sheer scale of nature.
Trollaskagi
Trollaskagi is a peninsula in the southern part of Iceland. It's a popular spot for ski and mountain tourism. But it's also known for its cultural life. You'll find a thriving herring museum in Siglufjordur, and there are some excellent hiking trails to be found on the peninsula. There are also microbreweries and whale-watching tours.
Snaefellsjokull
Snaefellsnes Peninsula is one of Iceland's most beautiful places, and it's just a short drive from the capital. If you are looking for a place to escape the crowds, this peninsula is ideal. The peninsula is surrounded by black sand beaches, glaciers, and waterfalls, and is a great place to take a day trip.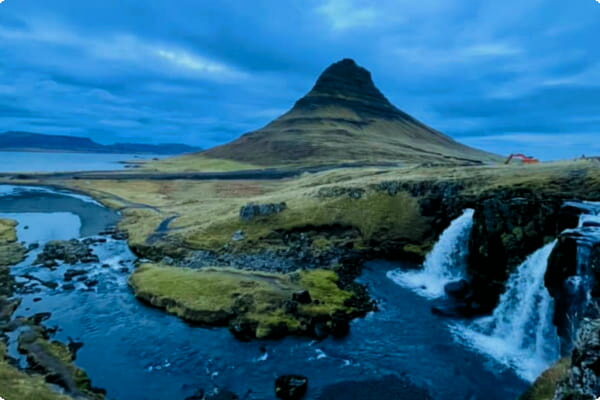 Askja
The volcanic caldera of Askja is a fascinating and mysterious place to visit in Iceland. It is a 50-km2 caldera in the central highlands. The region is only accessible during the summer season. This is dependent on the opening of the F-roads, which are closed in winter. The exact opening dates vary every year.
Landmannalaugar
Landmannalaugar is an extremely remote area of Iceland, and getting to it requires a 4x4 vehicle. The F Roads, which are unpaved mountain roads, are often very rocky and require crossing rivers. While challenging, these roads are the only way to get to Landmannalaugar. There are several companies that run F Road tours to get you to the glacier and back.
Akureyri
As one of the most northern cities in Iceland, Akureyri is a fantastic place to visit during the summer. The city is easily accessible and makes for the perfect jumping off point to other attractions. A rental car will provide you with a lot of flexibility and independence during your trip.
Dynjandi
You can reach the waterfall via a short hike, which is mostly a mixture of slopes and steps. The walk takes around 15 minutes total, but you can split it into two sections if you prefer. The lower portion of the hike offers more views, while the higher portion allows you to appreciate the whole waterfall and the surrounding area.