If you're looking for some of the most amazing places in Bulgaria, here are some of the best ones. Melnik is one of the country's smallest towns, situated against the dramatic landscape of sandstone mountains. The town boasts the largest surviving National Revival house, built for a wealthy Greek merchant in 1754. It includes storage and wine production facilities, and is situated on the St. Nicholas plateau.
St. Sophia's Cathedral
Sofia is home to a number of historic buildings, including the St. Sophia's Cathedral, which is the largest church in Bulgaria. The cathedral is located on Alexander Nevsky Square, which is also home to the National Gallery of Foreign Art. This museum contains unique collections of European and Middle Eastern art, as well as Bulgarian art. It is well worth a visit.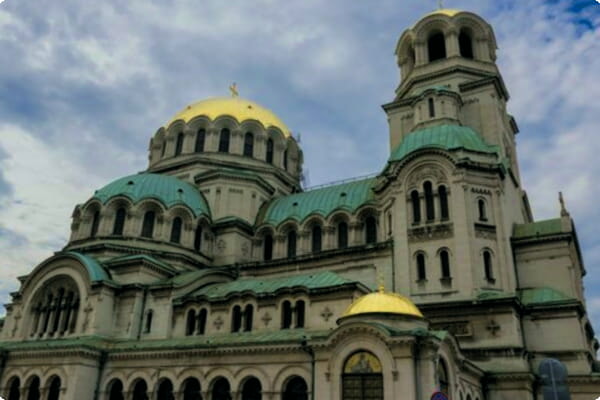 Veliko Tarnovo
You can spend your days exploring the beautiful Old Town of Veliko Tarnovo. The city is surrounded by lush greenery and offers stunning views. There are several places to have a drink or eat Bulgarian food. You can also enjoy a free walking tour of the city, which covers the sights and landmarks.
Sozopol
Sozopol is home to a rich architectural museum and a 17th century fishmonger's house. The art gallery contains paintings by local artists and decorations from different centuries and masters. In addition, you can view the town's famous chapel, which was built in the honor of St. Nicholas.
Bansko
While you're in Bansko, make sure you take a tour of the town's historic center. You can visit the home of a famous Bulgarian poet, Nikola Vaptsarov, which is now a museum. Although Vaptsarov only wrote one book, his house is still worth seeing.
Harmanite
Harmanite is a wonderful beach town in Bulgaria, located near the city of Sozopol. The town boasts a huge stretch of sand with crystal-clear water. Its beaches are clean and have plenty of restaurants. It has a 30 m section for nudists, and is perfect for families with children. The beach also offers a variety of water sports, including beach soccer.
Pleven
Pleven is located in the southwest of Bulgaria. This picturesque town has plenty of historical monuments to see and is home to a number of museums. Its museum offers valuable documents and articles related to the Bulgarian Revival. It also features exhibits on nature and contemporary history. The museum also features a petrified thigh bone of Archidiscodon, a prehistoric elephant that lived during the Pliocene Age.